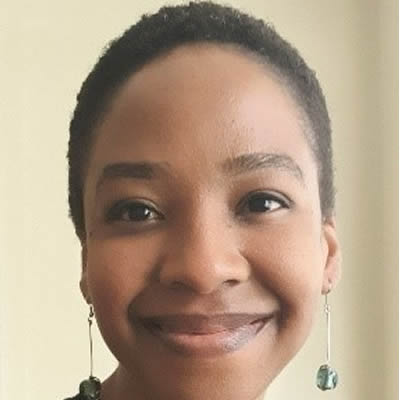 Desiree Joule-Adam
Deputy Director, Communications & Development, AWEC
Desiree Joule-Adam is the Deputy Director of Communications & Development for the African Women's Entrepreneurship Cooperative (AWEC), a program hosted by the Center for Global Enterprise (CGE), New York. The program builds the capacity of female entrepreneurs to enable resilient business growth.
The organization develops innovative, applied, and collaborative learning experiences that create immediate and long-term business impact for the hundreds of small- and mid-sized enterprises that are served across Africa.
A beneficiary of AWEC's flagship program, Desiree is also Founder & Director of Start-Up Africa, a boutique media communications and business development consultancy that supports Small & Medium Sized Enterprises (SMEs) across Africa.
With a background in business start-ups, media, telecommunication, education and youth empowerment, she is also passionate about facilitating project initiatives and opportunities to engage in Africa's development.
She holds a degree in Media and Business Applications from Birkbeck, University of London.
Monday, 8 March 2021 Day 1
Women in Innovation: Providing leadership, creating solutions and driving change
Hosted by IFPMA; Co-sponsored by International Chamber of Commerce (ICC), Global Innovation Policy Center (GIPC), and The Innovation Council
Innovation is crucial to identifying solutions to achieve the UN sustainable development goals (SDGs). Implementation of the SDGs requires all stakeholders to play their part. This International Women's Day, women from diverse sectors, different countries and with distinct innovation models, will come together throughout the world to share their journey and how they are working to provide real life solutions. Many of them will have made an impact in their communities, or regionally and/or globally, through thinking differently and driving change through innovation and creativity. We want to celebrate your personal stories, and to highlight how you have impacted lives. And, above all, we want you to inspire future innovators, creators, engineers, and scientists.