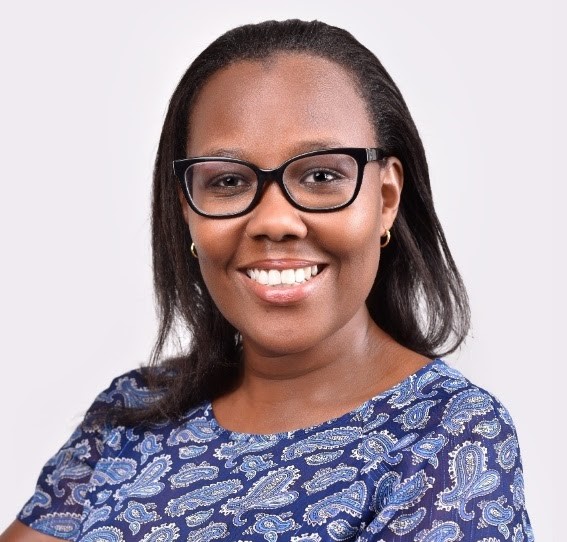 Diana Mukami
e-Learning Programme Manager, ICD, Amref Health Africa
Diana is the Digital Learning Director and Head of Programmes at Amref Health Africa's Institute of Capacity Development. She has experience in project planning, design, development, implementation, management and evaluation. For more than a decade, Diana has been involved in distance education programmes in the public and private health sectors. These have included the implementation of in-service and pre-service training programmes for health workers in countries such as Kenya, Uganda, Tanzania, Zambia, Malawi, Senegal, and Lesotho, in partnership with Ministries of Health, regulatory bodies, health worker training institutions, and funding organisations. Diana believes that appropriate technology and innovations, used the right way, contribute significantly towards the development of responsive human resources for health in Africa. She also believes that the application of design thinking in everything that we do can lead to world peace. Outside of work, Diana is a voracious reader and has lived many lives through books. She also enjoys traveling to new places and having random conversations with total strangers.
Tuesday, 9 March 2021 Day 2
Shaping Africa's Healthcare Landscape through Inclusive Innovation
Hosted by Amref Health Innovations 
Who knew how much healthcare would be at the forefront of our daily news cycle for 2020? The COVID-19 pandemic has transformed the world around us and has highlighted the need for continued innovation in health care delivery. Technology plays a key and fundamental role in providing insights for decision makers to effect change and amplify impact outputs. It helps us connect the dots across the existing hierarchy of needs from the bottom up.
In a world where technology and innovation supports frontline health workers in health delivery, the pertinent question to ask is: How Might We evolve and optimize health systems in Africa to accelerate the delivery and provision of accessible and affordable healthcare, leaving no one behind? There is no doubt that technologies and innovative business practices can play a key role in addressing some of the most pressing health care challenges in sub-Saharan Africa - from innovation in data collection and analysis to global wellness and health security, to non-communicable diseases, assistive technologies and the strengthening of primary care to achieve universal health coverage without leaving anyone behind.
Championing these conversations will propagate and open up the opportunity for market linkages, sustainable impact and inclusive innovation. Existing technologies already give power of information, data and financing – directly to the people at the last mile. With money, information and data flowing smoothly through a single system, transparency and efficiency will increase. Speakers will be encouraged to share market knowledge and insights, including accomplishments and challenge and barrier tales in achieving universal health care across the continent. Join us to explore how innovation, functional partnerships and advocacy for inclusion continue to reframe and shape the future for healthcare in Africa.