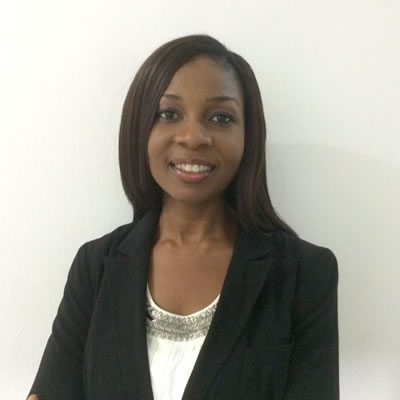 Dr Ama Pokuaa Fenny
Senior Research Fellow with the Institute of Statistical, Social and Economics Research (ISSER) at the University of Ghana
Dr. Ama Pokuaa Fenny is a Senior Research Fellow with the Institute of Statistical, Social and Economics Research (ISSER) at the University of Ghana. She has researched and published in the area of developmental issues in institutional and health economics. Current research areas include; health financing, health seeking behaviour, integration of governmental policies into service delivery systems in Africa, social protection and gender-based analysis. She is a West Africa Global Health Leaders Fellow, Centre on Global Health Security, Royal Institute of International Affairs (Chatham House), UK. At ISSER, Dr. Fenny provides leadership and oversight to projects involving research, project implementation, technical assistance and policy advocacy across a range of subjects. Dr. Fenny's work in public health research, including quantitative and qualitative research has focused largely on health financing and treatment-seeking behaviour of people burdened by diseases such as malaria. She has also carried out a number of costing, expenditure tracking surveys and health expenditure reviews with country experience across West and East Africa (Gambia, Liberia, Eriteria, Mozambique among others). In Ghana, she has been a researcher on four consecutive studies, tracking expenditures for the UNAIDS and Ghana AIDS Commission from 2006 to 2014, and has consulted on several other projects. Dr. Fenny, teaches Policy Analysis at the Master's level and Project Management, Data Management and Analysis as part of ISSER's short courses programme.
Tuesday, 9 March 2021 Day 2
Vaccine Research, Development and Manufacturing on the African Continent
Hosted by Amref Health Africa
The coordination and collaboration of diverse partners – including governments, academia, foundations, the private sector and more – to accelerate the development of safe and effective COVID-19 vaccines in record time is a remarkable testament to modern scientific capabilities. However, as the international community continues to advance COVID-19 vaccine research, development, manufacturing, and distribution, the available vaccine supply currently falls far short of global demand.
WHO has noted that Africa is too often at the back of the queue for new technologies and public health interventions, including vaccines. Africa accounts for over 15% of the global population, yet less than 1% of the world's vaccine production. In addition, even though the region still imports 70%-90% of pharmaceuticals used in Africa, local manufacturing is poised with untapped capacity that can be urgently prioritized in the face of COVID-19 related shortages. It is therefore imperative for the continent's leadership to remain engaged and fully involved in the global research and development ecosystem.
Amid the global shortfall of COVID-19 vaccines, there is growing focus on opportunities to scale up vaccine production capacity in Africa. Strengthening vaccine research, development and manufacturing capacity on the continent will set countries up to meet demand for other vaccines, and to respond to future pandemics and health emergencies. This session will explore key topics around advancing vaccine R&D and manufacturing in Africa, from expanding capacity for clinical trials to developing the nascent manufacturing industry. Experts at the forefront of driving health innovation on the continent will share their perspectives on how to leverage COVID-19 to accelerate local vaccine R&D and production in Africa, challenges to achieving this and the risks of ignoring this opportunity.