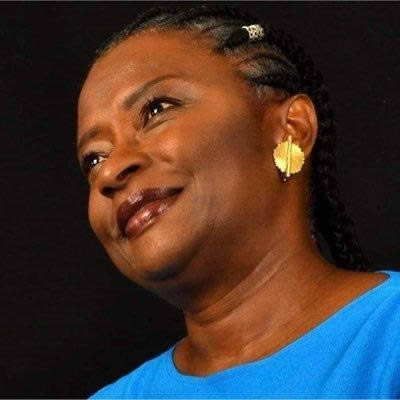 Dr. Magda Robalo
High Commissioner for the fight against COVID 19; former Minister of Health, Guinea Bissau
Dr. Magda Robalo is the High Commissioner for COVID-19, in charge of coordinating the National Response to the pandemic in Guinea-Bissau. She is the immediate past Minister of Public Health in the first parity Government of Guinea-Bissau. She is Adjunct Professor at Griffith University, member of the Malaria Elimination 8 Board and the Chair of the Ethics and Governance Committee of the Global Fund to fight AIDS, Tuberculosis and Malaria.
She joined the World Health Organization (WHO) in 1998, to lead a distinguished career that spanned 20 years, after a stint at UNICEF and Plan International. In these two organizations, she was involved in boosting immunization, polio eradication and nutrition programmes in the former and in setting up a community malaria programme, built around education and revenue generation schemes for women in the rural, remote regions of Bafatá and Gabú in the latter. Dr Robalo held senior positions at WHO, serving as Malaria Regional Advisor (2002-2007) and WHO Representative to South Africa, Zambia, Namibia and Ghana (2007-2015) before becoming the Director of Communicable Diseases (2015-2018), leading WHO's work on HIV/AIDS, Hepatitis, Tuberculosis, Malaria, Neglected Tropical Diseases, Climate Change, Water and Sanitation, Human Environment Protection and Vector Control in the African Region.
Dr Magda Robalo received her medical degree from the University of Porto (Portugal), obtained a post-graduate diploma in Public Health and Tropical Medicine from the Universidade Nova de Lisboa (Portugal) and a Masters of Sciences in Epidemiology from Université Laval (Canada).
Tuesday, 9 March 2021 Day 2
High-level Roundtable
COVID-19 Vaccines and Africa: Where do we stand in the race for vaccines?
Since the start of the COVID-19 pandemic, the vaccine innovation pipeline has advanced at an unprecedented pace – from research and development, to approval, manufacturing and delivery. Despite this remarkable progress – and despite global calls for vaccine equity – access to COVID-19 vaccines in Africa remains limited and presents a barrier to bringing the pandemic under control. Dr. Tedros Adhanom Ghebreyesus, WHO's Director-General, has warned of a "catastrophic moral failure" as many wealthy countries are reserving enough doses to immunize their populations multiple times over, while low- and middle-income countries (LMICs) struggle to acquire COVID-19 vaccines.
COVAX (the global initiative to ensure rapid and equitable access to COVID-19 vaccines for all countries, co-led by WHO, Gavi and CEPI) is currently on track to deliver at least 2 billion doses globally by the end of the year, and is expected to provide 600 million doses for about 20% of populations in African countries. In addition, the African Union's vaccine acquisition task force has secured 270 million COVID-19 vaccines for African countries. While these initiatives are critical to expediting vaccine equity and access in Africa, they do not present long-term solutions to solve the access gap.
COVID-19 vaccines must be available to everyone, everywhere – not only those who can afford to pay. This high-level panel discussion will highlight the latest developments around access to COVID-19 vaccines in Africa, including the role of COVAX and the leadership of the African Union, alongside key partners such as WHO, Gavi and CEPI. Featuring African and global health leaders, the panel will address challenges around the availability, affordability and delivery of COVID-19 vaccines in Africa, as well as the need for greater collaboration and scale-up of innovations to close the access gap between Africa and the rest of the world.