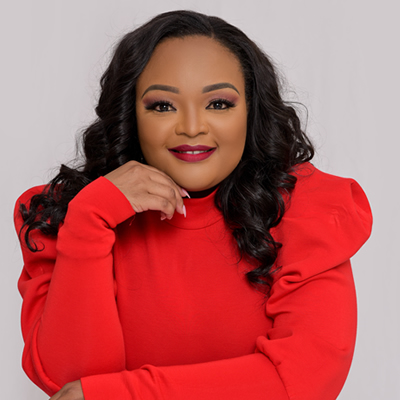 Elizabeth (Lizz) Ntonjira
Global Communications Director - Amref Health Africa
Lizz Ntonjira is currently the Global Director of Communications at Amref Health Africa, the largest health development organization in Africa. In her role, she leads and mentors a capable communications team responsible for program communications, institutional messaging and offers strategic guidance for Africa, Europe and North America communication teams. She is also a youth advocate and the author of the book #YOUTHCAN, a collection of powerful, inspiring and challenging stories from youth breaking barriers across 22 African countries. For her work across various sectors, she has received numerous awards including being listed as one of the 100 Most Influential Young Africans.  Lizz is committed to changing the African narrative by showcasing compelling stories that reflect Africa's improving development agenda. Lizz holds a bachelor's degree in law from the Catholic University of Eastern Africa, a post graduate Professional Diploma in Public Relations from the Chartered Institute of Public Relations in the UK, and a Master's degree in Public Policy and Management from Strathmore Business School. She is also a Public Policy Fellow from Virginia Commonwealth University in the US, and a recipient of former US President Barack Obama's Mandela Washington Fellowship for Young African Leaders (2015).
Wednesday, 9 March 2021 Day 3
Effective Communication to Combat Health Misinformation
Hosted by Amref Health Africa
With the rapid growth of mobile technology use in Africa, as well as the rise of social media, information can spread faster than ever before. While there have been many benefits to increased mobile access and digital communication, there are also downfalls. For example, in our increasingly interconnected world, the COVID-19 pandemic has been accompanied by misinformation and rumors about the disease – including its origin, transmission, prevention, symptoms and spread. Since the start of the pandemic, COVID-19 misinformation has quickly moved through communities in Africa and around the world. This session will discuss the need to combat health skepticism and misinformation with compelling, evidence-based information; highlight challenges as well as effective strategies to address misinformation; and reinforce the importance of targeted communications to raise awareness on key health issues.