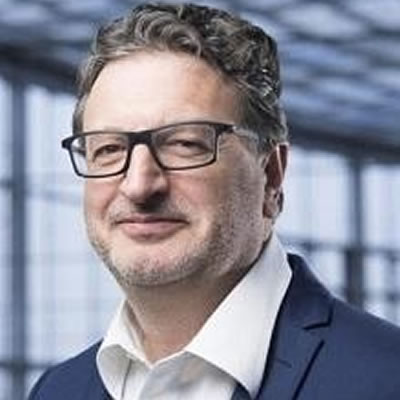 Greg Perry
Assistant Director General, IFPMA
Greg Perry is the Assistant Director General at the International Federation of Pharmaceutical Manufacturers and Association (IFPMA). He has responsibility for IFPMA's external outreach and stakeholder engagement in global health topics including innovation, access, and the international regulatory environment. Greg Perry brought with him more than 20 years' leadership and advocacy experience in the public healthcare arena. Prior to joining IFPMA, Greg worked as Executive Director of the Medicines Patent Pool, which he joined in 2013 and as Director General of the European Generic Medicines Association (1999 - 2013) in Brussels. Previously he worked as a partner in a UK public affairs company as a European Union policy advisor to corporate and non-governmental organizations, and before that as a Parliamentary Advisor to Members of the European Parliament. Greg is a Member of the Advisory Council of the Organization for Professionals in Regulatory Affairs (TOPRA) and is a former member of the Standing Advisory Committee before the European Patent Office (SACEPO). Greg also holds the Golden Cross of Merit of the Republic of Poland.
Tuesday, 9 March 2021 Day 2
Plenary 2: Build Back Better: Health Security Beyond COVID-19
The COVID-19 pandemic has revealed how glaring gaps in health security and health systems preparedness can fail to prevent the spread of disease outbreaks. To ensure Africa does not have to face the crippling effects of another pandemic, we need a well-planned and integrated response to improving health security and building healthy societies. This plenary will focus on how governments, private sector entities, civil society organizations and development partners need to put in place long term, country-led strategies to prevent another widespread disease outbreak and ultimately build back better post-COVID-19. This plenary will make the case for urgent, concrete action for governments and health leaders to take in order to strengthen health systems, prepare and protect populations from future disease outbreaks; highlight existing response and preparedness strategies to mitigate the risks of future disease outbreaks and build resilient health systems; and call upon health leaders, policy makers, pan-African organizations, academic and research institutions, and global organizations to commit to disease outbreak preparedness and recovery measures.