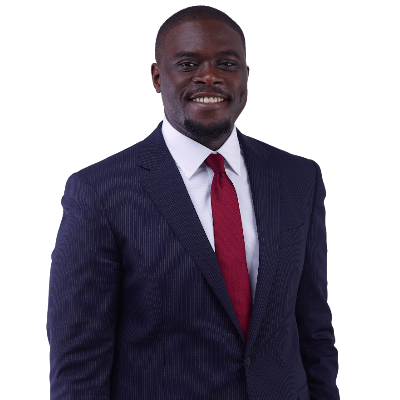 Honorable Johnson Sakaja
Senator of Nairobi City Council; Chair, Kenya Young Parliamentarian Association
Hon. Sakaja Johnson CBS, M.P is the Senator of the Capital of Kenya, Nairobi City County. He is the Chairman of the Senate Standing Committee on Labour and Social Welfare and the Chairman of the Kenya Young Parliamentarians Association, distinguishing himself as an astute legislator and orator addressing the most contentious issues of the Nation. He has served as a nominated MP in the 11th Parliament (2013 -2017) and has been awarded Chief of the Order of the Burning Spear (CBS) First Class by the President of the Republic of Kenya for his extensive legislative work in the 11th and 12th Parliament. Senator Sakaja has co-authored a book in collaboration with the International Commission of Jurists (ICJ - Kenya Chapter) on Representation and Fiscal Decentralization. He has been nominated among top 100 Future Leaders: The World's Most Influential Young People in Government (2018) by Apolitica and awarded Change Maker of the year 2016 at the African Achievers Award, in recognition of his leadership skills and youth empowerment in Kenya. The Senator has continually proven that young people have the competency and right to serve as leaders in all spheres, he has championed the right for inclusion of Youth, Women and Marginalized groups in politics and governance.
Wednesday, 9 March 2021 Day 3
Youth Leadership in Global Health
Hosted by Transform Health
Africa is currently the youngest continent. It is estimated that Africa's population will grow to over 2.2 billion by 2050 (from around 1.2 billion in 2015). In order to satisfy the healthcare needs of this growing population and harness the demographic dividend, African governments, working with the private sector and civil society, will have to make use of digital technology and data to transform health systems to achieve Universal Health Coverage. Across the continent, young people are driving innovation in digital health and advocating for greater youth leadership and engagement in shaping health policies and services. Greater commitment and investments in young people's engagement, capacity building and advocacy are essential to harness the potential of more African youth to drive equitable progress towards health and development goals. This session will focus on the importance of leveraging the knowledge and dynamism of African youth to shape health policies and programmes in a digital, post-COVID world; highlighting the role of platforms like Transform Health and Young Experts: Tech 4 Health in supporting youth to influence the digital health agenda; and how to mobilise greater investment in youth and opportunities for them to shape digital transformation in health, so that countries across the continent can achieve UHC by 2030.