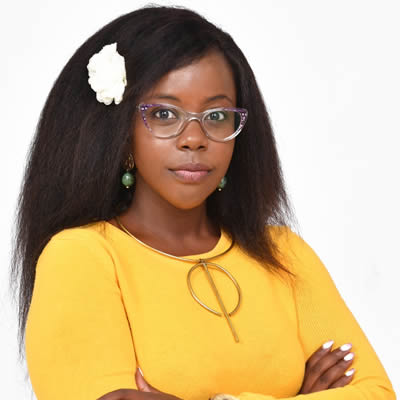 Jenny Njuki
Advocacy and Communications Officer, Y-ACT, Youth in Action
Jenny Njuki is a conversational starter and is known as a firecracker! She is passionate about meaningful youth engagement, youth ingenuity and creativity. She champions the innovation of youth in using technology to solve global challenges and accelerate economic growth in Africa. Jenny has over five years of experience in youth-led programmes. This includes strengthening advocacy for youth inclusion in decision making.
Jenny serves as Advocacy Communications and Partnership Officer for the Youth in Action (Y-ACT) programme with Amref Health Africa. She represents Africa on the Global Youth Council: Tech for Health. In this role, she advises the global coalition on leveraging digital innovation for universal health coverage: Digital Transformation for UHC 2030.
Most recently she was appointed by the Executive Office of the President of Kenya to represent youth and serve on the Generation Unlimited Kenya Steering Committee. Jenny provides strategic leadership and oversight on the initiative to achieve the GenU strategic objectives in Kenya.
Tuesday, 9 March 2021 Day 2
Guided Networking Session: Leadership for UHC
Networking Platform (Will run concurrently with High-Level Roundtable)
Guided networking sessions will provide a platform for participants to informally connect and engage around specific issues/topics. The networking sessions, convened as virtual happy hours, will include an inspirational 'TED Talk' feature and interactive networking between participants. Session topics include:
Leadership for UHC:
Moderator: Rachel Nyaradzo Adams, Leadership and transformation specialist and coach
TED-Talk: Ola Orekunrin, Medical Doctor; Founder, Flying Doctors Nigeria