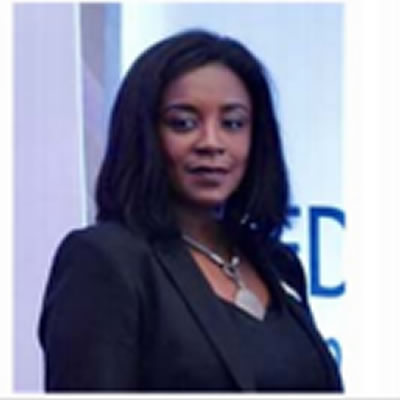 Lynda Arthur
Africa Implementation Leader, Vaccines, Global Public Health, Johnson & Johnson
Ms. Lynda Arthur is the Africa Implementation Lead, Vaccines for Johnson & Johnson's Global Public Health (GPH) Organization. She is based at the Johnson & Johnson office in Accra, Ghana. In her role she supports the development and implementation of GPH vaccine strategies in sub-Saharan Africa, including providing strategic recommendations on public health policies and intelligence on vaccines. Lynda holds a Bachelor of Pharmacy Degree from University of London's King's College and a Master's in Public Health from the London School of Hygiene and Tropical Medicine (LSHTM). She is currently an MBA candidate at Lancaster University. Lynda started her career as a Pharmacist working in both Hospital and Retail Pharmacy in the UK before relocating to Ghana. Her work in the Public Health began in Ghana and spans an 18-year period, across Sub-Saharan Africa with Not for Profit Organizations and Government Agencies. A proven entrepreneur, she also previously established two Retail Pharmacy Businesses in Ghana, which she ran for ten years Four years prior to joining JNJ, she headed an Access to Medicines Research Program funded by the Bill & Melinda Gates Foundation and three Bio- Pharmaceutical Companies in Ghana. Lynda has a wealth of experience in Project Management, Advocacy, Capacity Building, Resource Mobilization and Research.  She is a registered member of the Pharmaceutical Society of Ghana, she is a Reproductive Health Advocate and is passionate about the Development of Africa & Mentoring women & young people to be change makers.
Proudest Achievements:
JNJ:
Building Foundational relationships with key stakeholders in Rwanda and securing the overarching MOU in August 2017 to pave the way for JNJGPH's Mental Health Projects.
Successfully leading takeholder engagements and onboarding Nigeria and Cameroon to JNJ's flagship New Horizons Advancing Pediatric HIV Care Program
Co-Leading the JNJGPH Power of Progress Team in 2019 to further shape the organizations culture and working environment.
Outside JNJ:
Parenting three children.
Securing funding -900,000 Euros- and leading the implementation of a Maternal Heath Project which led to the dramatic reduction of Maternal Mortality over a two-year period in a District in the central region of Ghana.
Securing funding worth 6.2million Euro for an NTD Project for the Government of Ghana. ▪ Successful leadership of a 1.2million dollar Access to Medicines Research Project in Ghana funded by the Bill& Melinda Gates Foundation.
Monday, 8 March 2021 Day 1
Roundtable: Launch of the AHAIC Report on the State of UHC in Africa
To ensure that Africa is on track in progressing towards the achievement of UHC targets by 2030, Amref Health Africa has established an independent commission tasked with reviewing progress and providing recommendations on leadership, accountability, technology/innovation, and health security, to help guide the continent towards these targets. As part of its mandate, the AHAIC Commission on the State of UHC in Africa will share a State of UHC in Africa Report, which will map the progress of African countries towards their UHC goals. The report will also reflect on successes, barriers and lessons learned on the journey towards providing equitable access, quality health care and financial protection in Africa. This session will feature a moderated roundtable, where Commissioners will share and discuss the findings of the report.