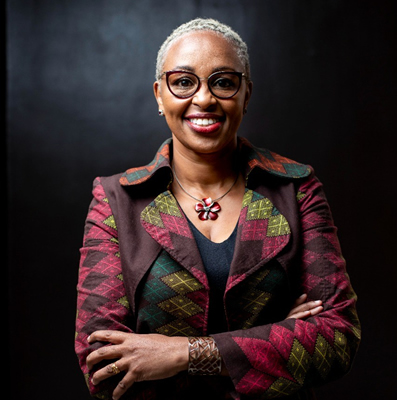 Renée Ngamau
Chair, Amnesty International - Kenya
Renée Ngamau is a champion for women and a strong believer in empowerment and inclusivity of all stakeholders, in decisions that affect their lives. She is a Business Leadership Coach at ReneeSense, a coaching and training institute that specialises in helping entrepreneurs start and grow their businesses. She is the convenor of SuperCircles for Women in Business. Renée is also an Advocate of the High Court of Kenya. A holder of a Masters in Commercial and Banking Law degree from the University of London, she has practiced commercial banking and business law in Kenya and in the UK.  Renée is a media personality and was the host of Capital in the Morning with Renée and Maqbul, a critically acclaimed weekday morning drive show on the highly celebrated Capital FM radio station. She is an experienced life coach, NLP Master Practitioner and Trainer, and Hypnotherapist with over 9years' experience in supporting leaders to confidently start and grow successful businesses. Her goal is to train and support one million successful confident Women entrepreneurs on the continent and beyond. She has been Rewarded by the Graca Machel Trust for her work advancing women in Africa and is one of seven African Women in Media Champions. She currently serves as the Chairperson of Amnesty International Kenya.
Wednesday, 9 March 2021 Day 3
Plenary 3: Our Health, Our Rights: UHC and Accountability for All
In September 2019, only several months before COVID-19 swept across the world, leaders committed to achieve UHC in a key declaration that underscored the right to health for all. Today, with millions of people affected by the pandemic, the need to ensure the health and rights of all individuals has never been more urgent. If we are truly to achieve Health for All, we must hold leaders accountable to their commitments. This session will focus on the need for stronger accountability to drive tangible progress when it comes to delivering the right to health for all. This plenary will hold countries accountable to their UHC promises and ensure that programs are designed to be both effective and financially sustainable; highlight countries who have made strong commitments to UHC and followed through; and discuss the existing health laws in place that are legally backing UHC and the level of awareness, or lack thereof, that populations have around these laws.