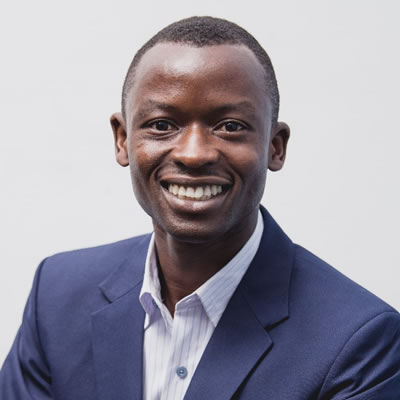 Seth Akumani
Head of Exploration, UNDP Ghana Accelerator Lab
Seth Akumani has been combining business, technology, and user insights to build and champion impactful solutions over the past decade.  At UNDP, he is responsible for scouting grassroots solutions, building partnerships, and shining light on emerging issues, trends, and innovative applications of disruptive technologies such as AI and blockchain. Prior to his current role, Seth was Director of Business Development and Marketing at GenKey, a biometric technology company, where he was involved in delivering identification solutions for health insurance schemes, social protection programs, and other pro-poor initiatives. Before that, Seth co-founded and led ClaimSync, a health-tech start-up that developed digital health solutions for low-resource settings.  Seth has spent over eight years assessing the viability of hospital management, health insurance, and claims processing solutions in Africa. He is passionate about digital health and has spoken at several venues, including the African Healthcare Summit and the Economist Healthcare in Africa Conference.
Monday, 8 March 2021 Day 1
Technology and Digital Platforms for UHC
Hosted by Amref Health Africa
Less than 50% of Africans have access to modern health care facilities, and many countries are struggling to meet the needs of their population due to acute health worker shortages. In the face of these obstacles, innovation is transforming health care diagnostics, treatment, delivery, data collection, and user experience in Africa. In addition, the COVID-19 pandemic has galvanized the development of more than 120 health technology innovations that have been piloted or adopted in Africa, according to WHO – including technologies focused on surveillance, contact tracing, community engagement, treatment, laboratory systems and infection, prevention and control. This session will highlight how novel and innovative interventions are responding to emerging needs as well as long-standing health challenges across Africa; explore the value of data systems for health and how they are being leveraged to make strides towards health for all; spotlight African innovators; and showcase technologies that are leapfrogging progress towards UHC across the continent.
Tuesday, 9 March 2021 Day 2
Launching the FutureProofing Healthcare Africa Sustainability Index
Hosted by Roche
The FutureProofing Healthcare Africa Sustainability Index aims to take an objective view of how health systems are performing today and begin to prepare them for the future. Through publicly-available data, the Index examines the fundamental drivers of sustainable healthcare systems, compares approaches between countries, identifies elements that lead to more sustainable care and promotes best practices through a future-focused discussion of real-world solutions. This session serves as the global reveal of the first Africa Sustainability Index, which reviewed data across 18 markets in Africa across major vital signs including access, financing, innovation and quality. The Index is supported by Roche and overseen by a panel of independent healthcare experts from across the continent. The Africa Sustainability Index is all the more relevant in the face of the COVID-19 pandemic as we work to better understand the resilience of healthcare systems when dealing with major shocks like this one.