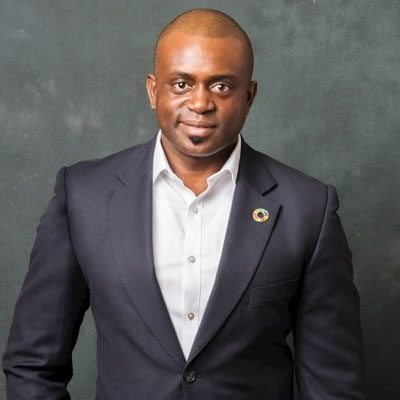 Temitayo (Tayo) Erogbogbo
Director of Advocacy, MSD for Mothers
Tayo Erogbogbo has two decades of combined private sector and international development experience, 10 years of which was spent in the pharmaceutical industry in multiple roles across community relations, government affairs, marketing and sales. As the Director of Advocacy for MSD for Mothers, Tayo is responsible for national and global strategic partnerships and programs to bring about policies and practice changes to improve maternal health care and strengthen health systems, particularly where private sector approaches can be leveraged for greater impact. Prior to MSD for Mothers, Tayo led the establishment of an adolescents and youth constituency at The Partnership for Maternal, Newborn and Child Health (PMNCH) to advocate for better sexual, reproductive, maternal, newborn, child and adolescent health policies and services at global, regional, and national levels. Additionally, he contributed to the development of the Global Strategy for Women's, Children's and Adolescents' Health 2016 -2030. Previously, in collaboration with multisectoral partners in Nigeria, he contributed to the passage of the National Health Bill, the development of the National Gender Policy Guidelines and the passage of Violence Against Person's Prohibition in support of gender equality. Tayo also spearheaded Abbott's HIV patient relations function within Europe, developing services to support people living with HIV by partnering with community organizations. He advocated for antiretroviral drug access across Africa and developed a health care professional (HCP) train-the-trainer program that has educated over 3,000 HCPs. Tayo earned a BSc in Management Sciences from Loughborough University, and MSc Information Technology for Management from Coventry University.
Monday, 8 March 2021 Day 1
Technology and Digital Platforms for UHC
Hosted by Amref Health Africa
Less than 50% of Africans have access to modern health care facilities, and many countries are struggling to meet the needs of their population due to acute health worker shortages. In the face of these obstacles, innovation is transforming health care diagnostics, treatment, delivery, data collection, and user experience in Africa. In addition, the COVID-19 pandemic has galvanized the development of more than 120 health technology innovations that have been piloted or adopted in Africa, according to WHO – including technologies focused on surveillance, contact tracing, community engagement, treatment, laboratory systems and infection, prevention and control. This session will highlight how novel and innovative interventions are responding to emerging needs as well as long-standing health challenges across Africa; explore the value of data systems for health and how they are being leveraged to make strides towards health for all; spotlight African innovators; and showcase technologies that are leapfrogging progress towards UHC across the continent.