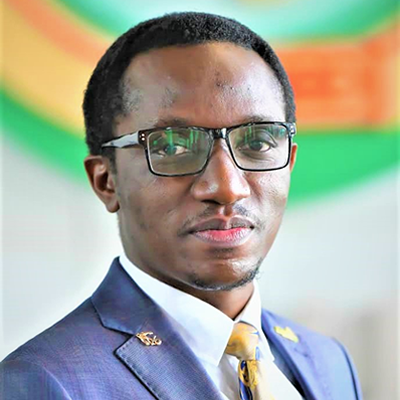 Dr Chrys Promesse Kaniki
Senior Technical Officer for Strategic Programmes, Africa CDC
Dr Chrys Promesse K. Kaniki serves actually as Senior Technical Officer for Strategic Programmes in the Office of the Director of the Africa Centres for Disease Control and Prevention (Africa CDC) and he coordinates the African Union COVID-19 vaccination Bingwa Initiative and the newly appointed Africa CDC Youth Advisory Team for Health.
He is Medical Doctor by profession, a PhD Candidate in Reproductive Health Sciences, and a passionate social and Public Health-oriented professional; driven to contribute to a better and more effective social, health and development policies and programs in Africa.
He desires to help contribute to the advancement of innovative ideas, which spurs him on to seek out new frontiers and knowledge to advance the course of his research and, very importantly, the vision of the Africa CDC/African Union, The New Public Health Order for Africa.