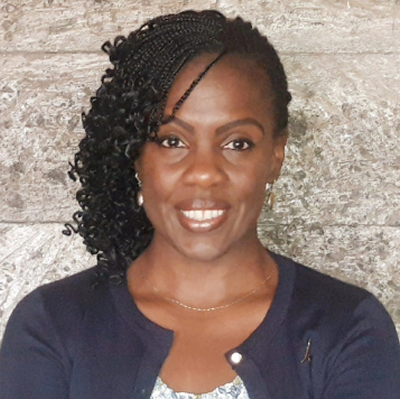 Dr. Norah A. Obudho
East Africa and Global Health Integration Director, WomenLift Health
Dr. Norah Obudho is a qualified medical doctor with a wealth of experience in leadership, management and public health. In this role she leads the WomenLift Health in East Africa in its mission to expand the power and influence of talented women in global health and leadership.
Her career spans over 15 years, during which she has focused on expanding her interest and experience in the interface of public health and project management. She has designed, managed and led teams in various public health programs including HIV, MNCH, Sexual and Reproductive health and rights and empowerment programs.
Norah is a certified project management professional in development programs and an associate consultant with Humentum. She is experienced in technical assistance support and knowledge management, project and program cycle management, grant management, strategic management, capacity development and partnership building. She has led projects funded by USAID, Centers for Disease Control and Prevention (CDC), European Union, Gates Foundation, and World Bank, among others. She has worked at regional (East and West Africa) and at the country levels with Planned Parenthood Global, Elizabeth Glaser Paediatrics AIDS foundation, CDC and Mildmay International, providing leadership and technical assistance in HIV, orphans and vulnerable children (OVC), sexual and reproductive health and rights (SRHR), maternal, neo-natal and child health (MNCH), and health accountability related programs in partnership with various ministries of health.
She is a graduate of the Nairobi University with a bachelor's degree in Medicine and Surgery. She attained her master's degree in Public Health at the Hebrew University of Jerusalem, Israel where she maintains an alumni membership. She is also a proud alumnus of the Afya Bora Consortium where she attained a certificate in Global Health Leadership through a partnership between the University of Nairobi and the University of Washington.
A passionate advocate for equality in health leadership, Norah has since joining WomenLift Health in 2021 used the organization's platform to amplify the voices of those championing gender parity and equity in access to health, especially for girls, women, and other at-risk populations in Africa. She has spoken on the need to empower women not just as recipients of health services but as key players in the design and delivery of inclusive, responsive, sustainable health systems, calling on Governments to centre the needs of women to improve health outcomes on the continent and achieve the Sustainable Development Goals.
Norah often uses her platform to tackle issues at the nexus of health, leadership and development, offering a nuanced take on how climate change, conflict, unemployment, poverty, gender inequality, pay gaps, education and culture impact health in Africa – and how equality in leadership offers a strong foundation from which global health challenges can be addressed.
You can watch her interviews on BBC Africa and NTV, and read her opinions as featured in Africa.com, WomenLift Health blog, Daily Nation, The Star, and Medium.