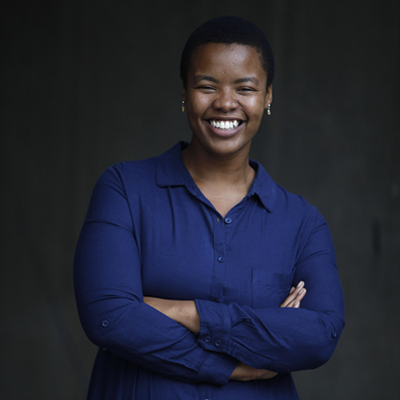 Dr Zolelwa Sifumba
Global Fund Advocate and Health Activist, Health force advocate, Survivor of occupationally acquired MDR-TB
Dr Zolelwa Sifumba is a young, passionate global health activist, medical doctor ,Clinical Research Fellow at the Africa Health Research Institute and is an HBNU Fogarty Global Health Fellow conducting research in Tuberculosis, an illness close to her heart.

Having survived near death, including a car wreck after a 36 hour work shift and contracting Multi-Drug Resistant TB due to occupational exposure and the inadequate protection of essential workers, a problem plaguing front line health workers and students globally; Sifumba left clinical medicine due to poor support, experienced and witnessed, provided for health students and workers globally, even during a pandemic.
Sifumba took to the global stage while struggling through a gruelling treatment process as an activist and advocate, sharing her story with the world, contributing to the global fight against TB.  Her passion lies in advocating for and assisting with provision of tangible support systems for health care students and workers globally.