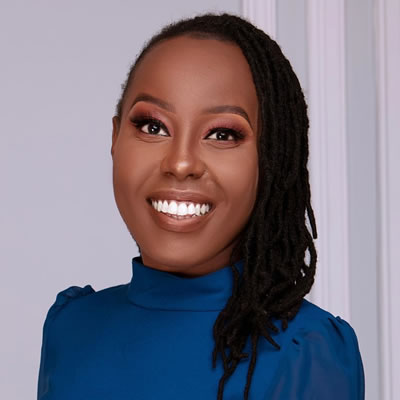 Evalin Karijo
Project Director, Y-ACT Youth in Action, Amref Health Africa
Ms. Evalin Karijo is a global health specialist and a strong advocate of youth leadership, especially young women in Africa. She recently won the #Top35Under35 Kenya 2020 award for her leadership role in the health sector. She has over the past 6 years led diverse health initiatives focusing on women, adolescents and youth in the region. She is currently the Project Director of Y-ACT, Youth in Action, at Amref Health Africa – a youth led initiative which promotes Meaningful Youth Engagement in policy processes in the region. She serves on the Advisory Group of the Civil Society Engagement Mechanism for UHC2030 as the Alternate Representative of the Global South to the UHC2030 Steering Committee. She holds a Master's Degree in International Public Health and a Global Executive MBA (Health Leadership & Management). She has received various recognition, including the Management Magazine East Africa for her leadership contribution in the health sector.
Tuesday, 9 March 2021 Day 2
Town Hall: Women's leadership in health
Hosted by Amref Health Africa
Despite their critical role in Africa's health and development, women remain significantly underrepresented in leadership roles across the continent. While women make up 70% of the world's health workforce, only 25% are represented in senior leadership positions. This session will adapt a gender lens to look at leadership in Africa and will examine how more women can claim seats at the decision making table. The session will tackle gender inequality and create a platform for exchanges on strengthening women's leadership and igniting action across sectors to address discriminatory norms and practices.
This Town Hall will be an informal, moderated Q&A session featuring renowned female leaders in the health space. The moderator will take questions from conference participants, submitted through the virtual platform's interactive chat. The AHAIC Town Hall series is intended to give participants the opportunity to engage with a high-level speaker on their career, professional journey, and areas of expertise and interest.