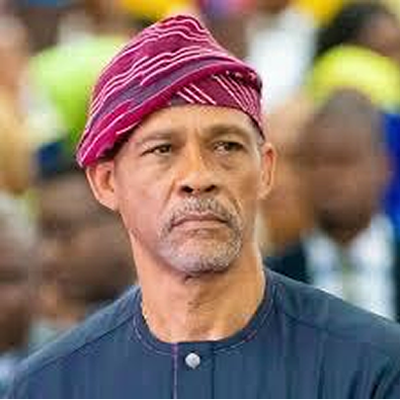 Professor Akin Abayomi
Specialist in Internal Medicine, Haematology-oncology, Biosecurity and Environmental health
Professor Akin Abayomi is a specialist in Internal Medicine, Haematology-oncology, Biosecurity and Environmental health. He received his First degree in Medicine at the Royal Medical College of St. Bartholomew's Hospital in the University of London, with fellowship from both Royal College of Medicine and Pathology in the United Kingdom and the College of Medicine of South Africa.
His Focus has been mainly on the concept of emerging infectious diseases and the development of diagnostic and clinical capacity in Africa.
Professor Abayomi was Chief Pathologist and Head of the Division of Haematology at the University of Stellenbosch's Faculty of Medicine Science in 2009 in Cape Town, South Africa. Prior to the he was a Consultant at the University of West Indies and the University of Zimbabwe. He has been exposed to a vast variety of geographical variations and disease patterns within the field of Internal Medicine having worked in diverse countries of the world. Prof Abayomi is a fellow of the African Academy of Science.
Professor Akin Abayomi is the Founder of the Global Emerging Pathogen Consortium also known as GET, which was entrenched at the peak of the Ebola outbreak to address Biosecurity concerns in Africa. He is a member of the Board and Honorary Professor to the Center for Biosecurity Studies, University of the West Indies. Cave hill Campus, Barbados, Caribbean. (2018), as well as a Professor of Medicine at the Nigerian Institute of Medical Research in Lagos, Nigeria (2018).
He is a consultant to the West Africa Health Organisation (WAHO) Biosecurity and Biobanking framework to service the ECOWAS member. He is also a recipient of the National Productivity Order of Merit (NPOM) Award conferred by the President of the Federal Republic of Nigeria in recognition of high productivity, hard work and excellence.
Professor Akin Abayomi is the Honourable Commissioner for Health in Lagos State, Nigeria under the administration of Governor Babajide Sanwo-Olu.