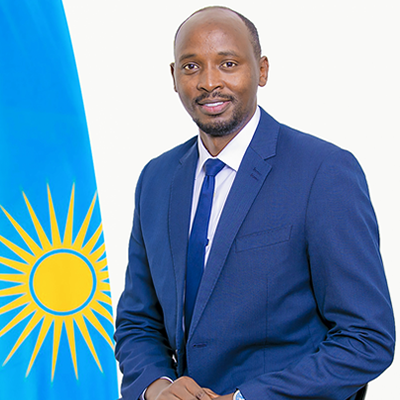 Dr. Sabin Nsanzimana
Minister of Health of Rwanda
Dr. Sabin Nsanzimana is the Minister of Health of Rwanda since November 2022.He previously served as Director General of the University teaching hospital of Butare and the Rwanda Biomedical Centre. He holds extensive experience in infectious disease and non communicable diseases programs design, strategic planning and implementation science.
Dr. Sabin holds a Medical Degree (MD) and a Master's Degree in Clinical Epidemiology from the University of Rwanda; a PhD in Epidemiology from the University of Basel, Switzerland.
Dr. Sabin served as Principal Investigator for several large research projects, including clinical trials in Rwanda and multi-country research collaborations.He is a fellow of the Royal College of Physicians of Edinburg and African Scientific Institute. He serves as adjunct Assistant Professor of Global Health Delivery at the University of Global Health Equity (UGHE) and Teaches Clinical Epidemiology and research methodology at the University of Rwanda.