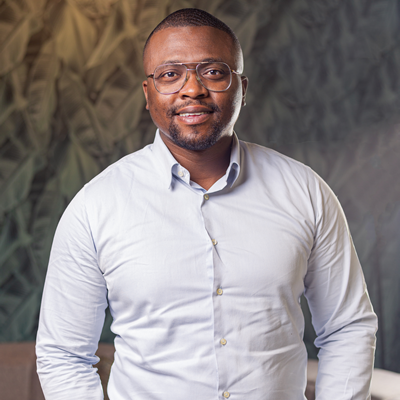 Zweli Bashman
Managing Director, MSD South Africa & Sub-Saharan Africa
Zweli is the Managing Director of MSD for South Africa and sub-Saharan Africa region, a position he is holding since February 2021. He has over 14 years' experience in the pharmaceutical industry. His previous roles include being Head of Sales, Head of Marketing and Regional Key Accounts Head in various pharmaceutical companies within and outside of South Africa.
Zweli is a multi-faceted leader, known across the industry for being inclusive, flexible, and accessible.  Outside of MSD, he is the Vice-Chair of the US-South Africa Business Council, President of the Innovative Pharmaceutical Association of South Africa (IPASA) and was recently elected as the Deputy Chairperson of the Pharmaceutical Task Group (PTG).
His experience and leadership have enabled MSD to support various health systems strengthening initiatives across the region, including the Public Health Emergency Preparedness and Response Leadership training aimed at government and public health leaders. PHEPR was inspired by lessons learnt from the COVID-19 pandemic and is a collaborative initiative between MSD, AMREF and CDC Africa.