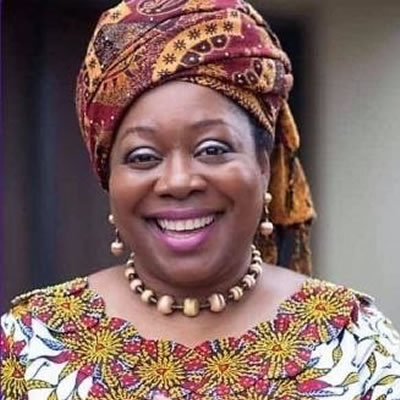 Dr. Oluwafunmilola 'Lola' Dare
Nigeria
Lola Dare is an award-winning community physician, epidemiologist, public health practitioner, development consultant, socio-preneur and irrepressible global health advocate for women, girls and young persons for over 30 years.
She has championed for the application of evidence and data for policy, evaluation, and accountability demand functions of a broad range of non-state actors including civil society and community-based organisations, private sector, and the media. Lola has been in the forefront of advocacy for resilient, accountable right based health care services and systems strengthening. She has engaged policy makers, parliamentarians, large donor funded programmes and national governments including bilateral, multilateral, and intergovernmental organisations and agencies. At country, regional and global levels, Lola has nimbly linked investments in health to social protection, with resultant multi-sector actions for large scale impact.
Lola Dare is an innovative thought leader whose impact on global health, management, leadership, and development at all levels is expansive. She is President of Chestrad Global, a trail-blazing, award winning global social enterprise and has served in many roles in governance mechanisms of international agencies. In recognition of her passion, competence, and far-reaching knowledge of much needed country context to development dialogues, Lola has been awarded membership of the UK Based Game Changers Women's Leadership network with recognition on its Wall of Wonder Women. She is a member of the Transition Independent Monitoring Board (TIMB), Global Polio Eradication Initiative (GPEI) and the RBM Partnership to End Malaria. Lola is published beyond her immediate spheres of influence and well awarded for her work.