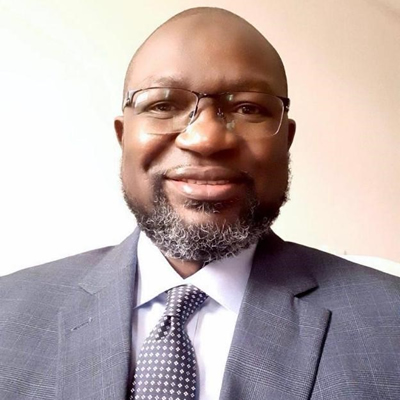 Dr. Ahmed E. Ogwell OUMA
Deputy Director, Africa CDC
Dr Ahmed Ogwell currently serves as the Deputy Director at the Africa Centres for Disease Control and Prevention (Africa CDC) – a specialised agency of the African Union (AU). In this capacity, he works with AU Member States and other partners, leading a team of experts in securing Africa's health through effective preparedness, early detection and rapid response to disease outbreaks and public health emergencies on the continent of Africa. Dr Ahmed Ogwell has over 25 years of experience in public health as a social and developmental agenda at national, regional, and global levels. He has ably held senior positions in national government, the United Nations (UN) system, non-governmental organisations, and the AU. Dr Ahmed Ogwell previously worked as an advisor to the World Health Organization Director General and worked at the World Health Organisation Regional office for Africa. Dr Ahmed Ogwell is an alumnus of the University of Nairobi School of Public Health and the Centre for International Health at the University of Bergen in Norway. He is married with children.
Tuesday, 9 March 2021 Day 2
High-level Roundtable
COVID-19 Vaccines and Africa: Where do we stand in the race for vaccines?
Since the start of the COVID-19 pandemic, the vaccine innovation pipeline has advanced at an unprecedented pace – from research and development, to approval, manufacturing and delivery. Despite this remarkable progress – and despite global calls for vaccine equity – access to COVID-19 vaccines in Africa remains limited and presents a barrier to bringing the pandemic under control. Dr. Tedros Adhanom Ghebreyesus, WHO's Director-General, has warned of a "catastrophic moral failure" as many wealthy countries are reserving enough doses to immunize their populations multiple times over, while low- and middle-income countries (LMICs) struggle to acquire COVID-19 vaccines.
COVAX (the global initiative to ensure rapid and equitable access to COVID-19 vaccines for all countries, co-led by WHO, Gavi and CEPI) is currently on track to deliver at least 2 billion doses globally by the end of the year, and is expected to provide 600 million doses for about 20% of populations in African countries. In addition, the African Union's vaccine acquisition task force has secured 270 million COVID-19 vaccines for African countries. While these initiatives are critical to expediting vaccine equity and access in Africa, they do not present long-term solutions to solve the access gap.
COVID-19 vaccines must be available to everyone, everywhere – not only those who can afford to pay. This high-level panel discussion will highlight the latest developments around access to COVID-19 vaccines in Africa, including the role of COVAX and the leadership of the African Union, alongside key partners such as WHO, Gavi and CEPI. Featuring African and global health leaders, the panel will address challenges around the availability, affordability and delivery of COVID-19 vaccines in Africa, as well as the need for greater collaboration and scale-up of innovations to close the access gap between Africa and the rest of the world.