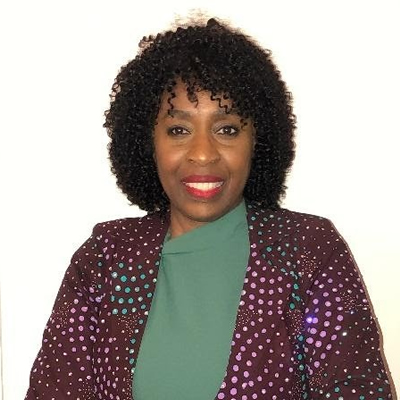 Dr. Folake Olayinka
Global Health Expert and Woman Leader in Global Health
Dr. Folake Olayinka is a physician and global health professional with over 25 years' experience in progressively senior leadership positions. She brings extensive experience in policy and strategy formulation and implementation; and is skilled in program leadership. Dr. Olayinka has led diverse global teams with country programs in Africa, Caribbean, Eastern Mediterranean and Southeast Asia focused on building capacity of country ministries of health at national and subnational levels. Her areas of expertise include immunization, malaria, HIV/AIDS and maternal and child health. She brings deep passion for primary health care with particular focus on equity and improving health outcomes of women and children. Dr Olayinka is a Fellow of the prestigious Aspen Institute. She is also one of 24 recognized women leaders in global health participating in the first cohort of the WomenLift Health Leadership Journey – an initiative by Stanford University, working to address complex global health challenges by getting more women into senior leadership positions in global health. Dr. Olayinka also serves on several global and regional expert advisory groups including WHO Strategic Advisory Group of Experts (SAGE). She has published numerous articles and opinion pieces in Allafrica.com, Huffington Post, World Economic forum; Mail and Guardian- Bhekisisa among others.
Tuesday, 9 March 2021 Day 2
Town Hall: Women's leadership in health
Hosted by Amref Health Africa
Despite their critical role in Africa's health and development, women remain significantly underrepresented in leadership roles across the continent. While women make up 70% of the world's health workforce, only 25% are represented in senior leadership positions. This session will adapt a gender lens to look at leadership in Africa and will examine how more women can claim seats at the decision making table. The session will tackle gender inequality and create a platform for exchanges on strengthening women's leadership and igniting action across sectors to address discriminatory norms and practices.
This Town Hall will be an informal, moderated Q&A session featuring renowned female leaders in the health space. The moderator will take questions from conference participants, submitted through the virtual platform's interactive chat. The AHAIC Town Hall series is intended to give participants the opportunity to engage with a high-level speaker on their career, professional journey, and areas of expertise and interest.