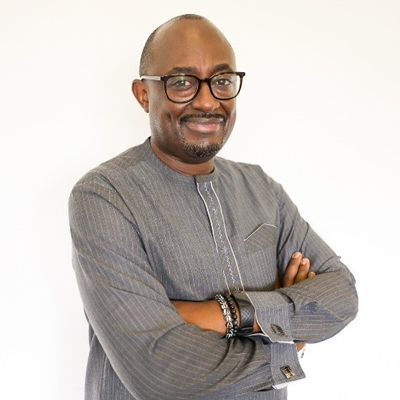 Richard Mihigo, MD, MPH
Programme Manager for Vaccine Preventable Diseases, WHO AFRO
Dr. Mihigo is a senior public health specialist with over 25 years of experience in designing, implementing and evaluating disease control programmes at national and international levels. He joined WHO in July 2004 and is currently the Coordinator of Immunization & Vaccines Development (IVD) in the WHO Regional Office for Africa in Brazzaville, Congo; a position he has held since 2014. In this position, Dr Mihigo coordinates WHO's technical support to Member States in the African Region in the planning, monitoring, and evaluation of immunization programmes.  This includes supporting the development of policies, norms, and standards for national immunization programmes including vaccine regulation and research, establishing and strengthening partnership coordination mechanisms between countries and supporting resource mobilization efforts for national immunization programmes. Since the beginning of the COVID-19 pandemic in January 2020, Dr Mihigo has been supporting WHO's response to COVID-19 in the African Region as Deputy Incident Manager and is coordinating WHO's efforts to support countries' preparedness and deployment of COVID-19 vaccines. Dr Mihigo holds a Doctorate in Medicine from the University of Kisangani, DR Congo and a Master's degree in Public Health from the University of Boston, Massachusetts, USA. A national from Rwanda, Dr. Mihigo has worked from 1994 to 2003 at various senior level positions in the national health system of his native country including managing the National Immunization Programme from 2000-2003.
Tuesday, 9 March 2021 Day 2
Vaccine Research, Development and Manufacturing on the African Continent
Hosted by Amref Health Africa
The coordination and collaboration of diverse partners – including governments, academia, foundations, the private sector and more – to accelerate the development of safe and effective COVID-19 vaccines in record time is a remarkable testament to modern scientific capabilities. However, as the international community continues to advance COVID-19 vaccine research, development, manufacturing, and distribution, the available vaccine supply currently falls far short of global demand.
WHO has noted that Africa is too often at the back of the queue for new technologies and public health interventions, including vaccines. Africa accounts for over 15% of the global population, yet less than 1% of the world's vaccine production. In addition, even though the region still imports 70%-90% of pharmaceuticals used in Africa, local manufacturing is poised with untapped capacity that can be urgently prioritized in the face of COVID-19 related shortages. It is therefore imperative for the continent's leadership to remain engaged and fully involved in the global research and development ecosystem.
Amid the global shortfall of COVID-19 vaccines, there is growing focus on opportunities to scale up vaccine production capacity in Africa. Strengthening vaccine research, development and manufacturing capacity on the continent will set countries up to meet demand for other vaccines, and to respond to future pandemics and health emergencies. This session will explore key topics around advancing vaccine R&D and manufacturing in Africa, from expanding capacity for clinical trials to developing the nascent manufacturing industry. Experts at the forefront of driving health innovation on the continent will share their perspectives on how to leverage COVID-19 to accelerate local vaccine R&D and production in Africa, challenges to achieving this and the risks of ignoring this opportunity.