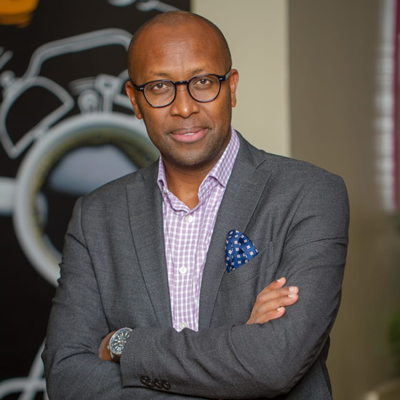 Dr Githinji Gitahi
Group Chief Executive Officer · ‎Amref Health Africa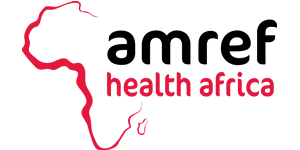 A passionate advocate for pro-poor Universal Health Coverage, Githinji Gitahi joined Amref Health Africa as the Global Chief Executive Officer in June 2015. Amref Health Africa, founded in 1957, is the largest Africa-led international organization, reaching more than 11 million people each year through 150 health-focused projects across 35 countries. Until his appointment to Amref Health Africa, Dr Gitahi was the Vice President and Regional Director for Africa, Smile Train International. Prior to that, Dr Gitahi was Managing Director for Monitor Publications in Uganda as well as General Manager for Marketing and Circulation in East Africa for the Nation Media Group. He held progressively senior positions at GlaxoSmithKline and worked at the Avenue Group. Dr Gitahi is co-Chair of the UHC2030 Steering Committee, a global World Bank and World Health Organization (WHO) initiative for Universal Health Coverage (UHC). He serves on a number of Boards, notably - Board of Directors of The Standard Group in Kenya, Board of Trustees of Safaricom Foundation and Governing Board of the Africa Centres for Disease Control and prevention (Africa CDC). Dr Gitahi holds a bachelor's degree in Medicine from the University of Nairobi, a master's degree in Business Administration from the United States International University; as well as a Certificate for Strategic Perspectives for Nonprofit Management from Harvard University. In December 2018, Dr. Gitahi was bestowed the 2018 'Moran of the Order of the Burning Spear' (MBS) by the President of Kenya, in recognition of his outstanding contribution and commitment to the health sector.
Monday, 8 March 2021 Day 1
Opening Ceremony
Tuesday, 9 March 2021 Day 2
Launching the FutureProofing Healthcare Africa Sustainability Index
Hosted by Roche
The FutureProofing Healthcare Africa Sustainability Index aims to take an objective view of how health systems are performing today and begin to prepare them for the future. Through publicly-available data, the Index examines the fundamental drivers of sustainable healthcare systems, compares approaches between countries, identifies elements that lead to more sustainable care and promotes best practices through a future-focused discussion of real-world solutions. This session serves as the global reveal of the first Africa Sustainability Index, which reviewed data across 18 markets in Africa across major vital signs including access, financing, innovation and quality. The Index is supported by Roche and overseen by a panel of independent healthcare experts from across the continent. The Africa Sustainability Index is all the more relevant in the face of the COVID-19 pandemic as we work to better understand the resilience of healthcare systems when dealing with major shocks like this one.
Tuesday, 9 March 2021 Day 2
High-level Roundtable
COVID-19 Vaccines and Africa: Where do we stand in the race for vaccines?
Since the start of the COVID-19 pandemic, the vaccine innovation pipeline has advanced at an unprecedented pace – from research and development, to approval, manufacturing and delivery. Despite this remarkable progress – and despite global calls for vaccine equity – access to COVID-19 vaccines in Africa remains limited and presents a barrier to bringing the pandemic under control. Dr. Tedros Adhanom Ghebreyesus, WHO's Director-General, has warned of a "catastrophic moral failure" as many wealthy countries are reserving enough doses to immunize their populations multiple times over, while low- and middle-income countries (LMICs) struggle to acquire COVID-19 vaccines.
COVAX (the global initiative to ensure rapid and equitable access to COVID-19 vaccines for all countries, co-led by WHO, Gavi and CEPI) is currently on track to deliver at least 2 billion doses globally by the end of the year, and is expected to provide 600 million doses for about 20% of populations in African countries. In addition, the African Union's vaccine acquisition task force has secured 270 million COVID-19 vaccines for African countries. While these initiatives are critical to expediting vaccine equity and access in Africa, they do not present long-term solutions to solve the access gap.
COVID-19 vaccines must be available to everyone, everywhere – not only those who can afford to pay. This high-level panel discussion will highlight the latest developments around access to COVID-19 vaccines in Africa, including the role of COVAX and the leadership of the African Union, alongside key partners such as WHO, Gavi and CEPI. Featuring African and global health leaders, the panel will address challenges around the availability, affordability and delivery of COVID-19 vaccines in Africa, as well as the need for greater collaboration and scale-up of innovations to close the access gap between Africa and the rest of the world.
Wednesday, 9 March 2021 Day 3
Closing Session & Awards Ceremony
Key outcomes of conference and AHAIC 2021 resolutions
Desta Lakew, Global Director of Partnerships and External Affairs, Amref Health Africa
Awards ceremony
Presented by Dr. Githinji Gitahi, Group CEO, Amref Health Africa
Awards will be presented for the following categories:
Global Health Leadership
Africa Health Leadership on COVID-19
Journalism: COVID-19 coverage
Closing remarks
Dr. John Nkengasong, Director, Africa Centres for Disease Control and Prevention