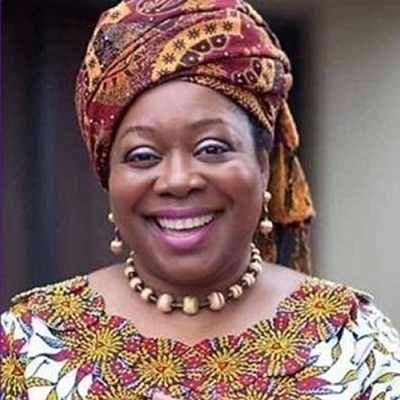 Dr Lola Dare
President, CHESTRAD Global
Lola Dare is an award-winning community physician, epidemiologist, public health practitioner, development consultant, sociopreneur and irrepressible global health advocate for women, girls, young persons. She champions application of evidence and data for policy, evaluation, and accountability demand functions of non-state actors including civil society and community-based organizations, private sector, and the media. Lola is in the forefront of advocacy for resilient, accountable right based health care services and systems strengthening driven by the PHC approach. She engages policy makers, parliamentarians, donor-funded programmes and national governments including bilateral, multilateral, and intergovernmental organizations. Lola has nimbly linked investments in health to social protection, with resultant multi-sector actions for large scale impact.
Lola, an innovative thought leader whose impact on global health development is expansive has served in governance mechanisms of major initiatives and is currently a member of the Transition Independent Monitoring Board (TIMB), Global Polio Eradication Initiative (GPEI), and the RBM Partnership to End Malaria. In recognition of her competence and knowledge of much needed country context to development dialogues, Lola has been awarded membership of the UK Based Game Changers Women's Leadership network with recognition on its Wall of Wonder Women. She is President of Chestrad Global, a trail-blazing global social enterprise with network members in Africa, Europe and the Americas. Lola Dare is well published beyond her immediate spheres of influence.
Wednesday, 9 March 2021 Day 3
Legacies in Global Health
Hosted by Amref Health Africa
Many African countries remain heavily reliant on foreign aid, with donor funds making up a significant share of total health expenditures. SDG 17 aims to enhance North-South and South-South cooperation and foster relationships that are fair and beneficial to all. Yet, many major decisions specific to Africa's health agenda – including access to and allocation of the COVID-19 vaccines – continue to be made in the Global North, while those affected by these decisions are often not even at the table. This is one of the many challenges to be explored during this session, as well as the implications of unidirectional patterns of funding, people and knowledge when it comes to Africa's health systems. African countries must have a seat at the table in prioritizing and shaping the health agenda, and funding decisions for Africa must be driven from the global south. This session, hosted by Amref Health Africa, will examine legacies in global health decision-making, funding, design and delivery; discuss how global health institutions can reorient their work to be more accountable to the people they serve; and promote local processes, decision-making and learning (both North-South and South-South).