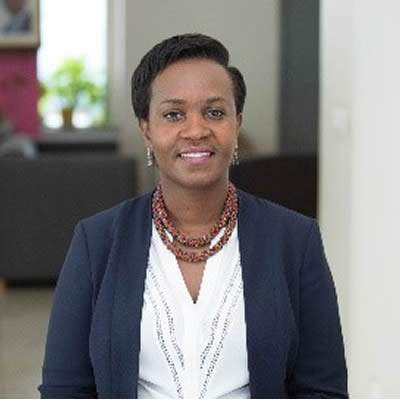 Dr. Shivon Byamukama
Managing Director at Babyl Health Rwanda
Dr Shivon Byamukama is the Managing Director of Babyl Rwanda. Babyl is a subsidiary of Babylon, a global digital health care provider, whose mission is to put an accessible and affordable health service in the hands of everyone on earth. Prior to that, she was the Company Secretary and Head of Corporate Affairs at Bank of Kigali in charge of the Bank's Legal Affairs, Investor Relations, Public Communications and Corporate Social Responsibility.  Prior to joining Bank of Kigali, she was the Company Secretary and Chief Legal Officer for RwandAir, Rwanda's national carrier. Shivon serves on several boards and is an Eisenhower Fellow- 2016.  Shivon has a PhD from Glasgow Caledonian University Glasgow and a Bachelor of Laws Degree from Makerere University- Uganda.
Tuesday, 9 March 2021 Day 2
Pandemic-proofing primary health care
Hosted by PATH
The COVID-19 pandemic underscored the critical importance of resilient primary health care (PHC) systems—the world's first and best defense against the spread of infectious disease. What have we learned from this pandemic? And how can the public health community strengthen PHC to guard against the next one? During this satellite session, public health leaders will discuss how communities, local governments, private sector, and public health organizations can help build people-centered, pandemic-proofed PHC systems for all.