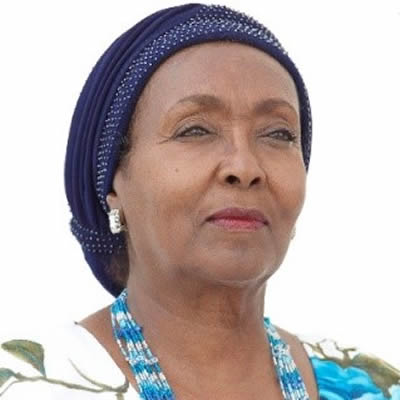 Edna Adan Ismail
Founder of Edna Adan University Hospital; former Minister of Social Affairs and Family Welfare and former Foreign Minister, Somaliland
Edna Adan Ismail, founded the Edna Adan Hospital with the aim of improving women's health in a region with one of the highest maternal mortality rates in the world. Established as a maternity teaching hospital with a goal of training 1,000 midwives, over the past 19 years it has grown into a major referral institution for obstetrical, surgical, medical and paediatric patients who come from a wide geographical area in the Horn of Africa. With the opening of the Edna Adan University in 2011, the level of training has been raised and the programmes multiplied. Today, over 1,500 students are enrolled on courses in nursing, midwifery, medicine, pharmacology, laboratory technology, anaesthesia, dental technology and public health. As community midwife training has taken root, the programme has expanded from Hargeisa to other regional hospitals in Berbera, Gabiley and Erigavo.
In parallel to the founding of the hospital, in 2002 Edna embarked upon a career in politics and served fist as Minister of Social Affairs and Family Welfare in Somaliland and one year later as a stellar Foreign Minister from 2003-06. As the only female minister in the government at the time she used her position to raise the concerns and amplify the voice of women.
Monday, 8 March 2021 Day 1
Women in Innovation: Providing leadership, creating solutions and driving change
Hosted by IFPMA; Co-sponsored by International Chamber of Commerce (ICC), Global Innovation Policy Center (GIPC), and The Innovation Council
Innovation is crucial to identifying solutions to achieve the UN sustainable development goals (SDGs). Implementation of the SDGs requires all stakeholders to play their part. This International Women's Day, women from diverse sectors, different countries and with distinct innovation models, will come together throughout the world to share their journey and how they are working to provide real life solutions. Many of them will have made an impact in their communities, or regionally and/or globally, through thinking differently and driving change through innovation and creativity. We want to celebrate your personal stories, and to highlight how you have impacted lives. And, above all, we want you to inspire future innovators, creators, engineers, and scientists.