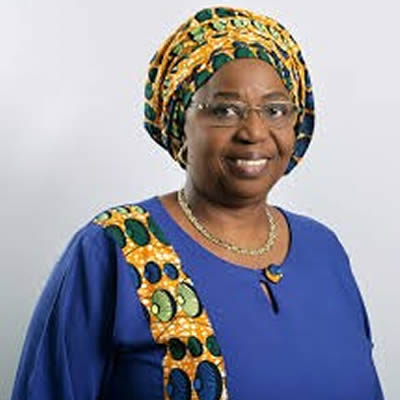 Prof. Awa Marie Coll-Seck
Former Minister of Health, Senegal; former Executive Director of Roll Back Malaria (RBM)
Dr. Awa Marie Coll Seck works in the field of health and disease prevention in her native country and internationally. She was the Director of the UNAIDS Department for Policy, Strategy and Research from 1996-2001. From 2001-2003, she served as Minister of Health and Prevention of Senegal and From 2004-2011, back to Geneva Switzerland she was Executive Director of the Roll Back Malaria Partnership hosted by WHO. She was Minister of Health and Social Welfaire from  2012 to 2017. Dr. Coll Seck sits on a number of Boards and committees, including the High-Level Steering Group for Every Woman Every Child, Harvard Ministerial Leadership Program Advisory Board and Co-Chair of WHO-UNICEF-Lancet Commission on « the A future for the world's children » She is member of the Jury of the Noguchi Prize ( Japon) and of the jury of the ISA Award for Service to Humanity ( Bahrein) Dr. Coll Seck has been honoured with numerous professional and academic awards, and is the author of more than 150 scientific publications.
Monday, 8 March 2021 Day 1
Women in Innovation: Providing leadership, creating solutions and driving change
Hosted by IFPMA; Co-sponsored by International Chamber of Commerce (ICC), Global Innovation Policy Center (GIPC), and The Innovation Council
Innovation is crucial to identifying solutions to achieve the UN sustainable development goals (SDGs). Implementation of the SDGs requires all stakeholders to play their part. This International Women's Day, women from diverse sectors, different countries and with distinct innovation models, will come together throughout the world to share their journey and how they are working to provide real life solutions. Many of them will have made an impact in their communities, or regionally and/or globally, through thinking differently and driving change through innovation and creativity. We want to celebrate your personal stories, and to highlight how you have impacted lives. And, above all, we want you to inspire future innovators, creators, engineers, and scientists.