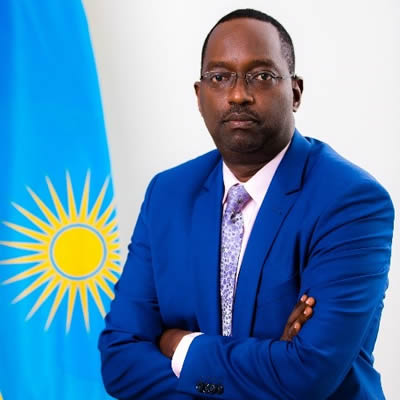 Hon. Dr. Daniel Ngamije
Minister of Health, Republic of Rwanda
Dr. Ngamije Daniel is the Rwandan Minister of Health since February 2020, he leads the development and execution of the Health Sector Plan. Prior to this he served as the Director for malaria and neglected tropical diseases in WHO's Country Office, based in Kigali. Dr Daniel has served in different capacities in the entire Rwandan Health System since 1995 having held a wide range of leadership positions.
Monday, 8 March 2021 Day 1
Fireside Chat: Politics for Good - Leading the UHC Agenda with Conviction
The fireside chat will be an informal discussion between African Ministers of Health, who have stood tall in the face of adversity and set out on paths that few others would have the courage to take. It will feature inspirational leaders in conversation, providing a platform to share experiences and learnings of advancing the Universal Health Coverage (UHC) agenda, inspire participants, and set the scene for the plenaries and sessions to follow.