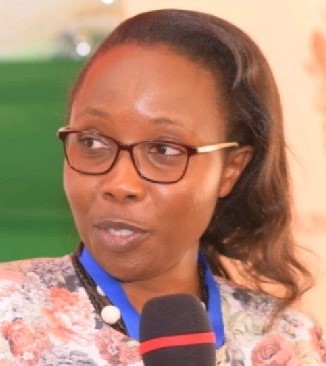 Lilies Njanga
Africa Director, Malaria No More UK
Lilies Njanga has over 20 years' work experience in the development, banking and ICT sectors, 16 of which have been in international development organisations with a focus in the health and education sectors.
Currently, Lilies is the Africa Director at Malaria No More UK. Her immediate past engagement was with the Children's Investment Fund Foundation (CIFF) as the Africa Lead, Strategic Engagement and Communications for CIFF Africa Office, where she also held other roles including leading the Early Childhood Development (ECD) and NTD portfolios.
Before joining CIFF Lilies was with the Ecumenical Pharmaceutical Network, working in programmes aimed at increasing access to medicines and health services; and promoting rational use of medicines. In the corporate sector, Lilies was with an IT firm, Information Convergence Technologies having started her career in banking with Equity Bank. Lilies is a Board Member of Access to Medicines Platform and Spur Afrika.
Tuesday, 9 March 2021 Day 2
Zero Malaria Starts with Me - Draw the Line Against Malaria
Hosted by Malaria No More UK
Draw the Line Against Malaria campaign is a new youth chapter of the pan-African Zero Malaria Starts With Me campaign that calls on young people across Africa to unite and fight malaria by driving more action, more innovation, more funding and more leadership to end this disease within a generation and save lives.
This session will discuss at length the role young people can play in the fight against malaria in Africa while also looking at the global progress on malaria, African governments commitments on malaria and finally dissemination of the Draw The Line Against Malaria campaign.
Insufficient investment in the health sector or in actions to tackle the environmental and social determinants of health is a serious obstacle to improving health outcomes in Africa, particularly considering that the continent bears the bulk of the global morbidity and mortality burden of priority diseases like Malaria.  We acknowledge that active engagement of the youth in Africa towards the fight against malaria is now even more important at a time when Africa's attention and effort is drawn towards achieving UHC.