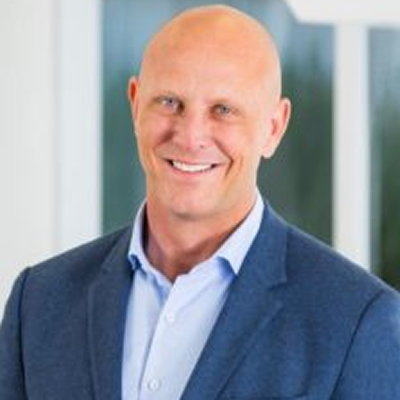 Martin Fitchet, M.D.
Head of Global Public Health, Johnson & Johnson
Martin Fitchet, M.D., is Head of Global Public Health (GPH) at Johnson & Johnson where he leads an organization fully dedicated to addressing some of the highest unmet needs and healthcare challenges facing the world's most vulnerable and underserved people. Martin brings more than 20 years of experience as a proven research and development (R&D) leader with a focus on accelerating development and access to transformational innovation for those in low and middle income countries through an end-to-end approach. Under his leadership, the GPH team combines R&D, global access strategies and programs, and local operations to advance the critical solutions that save lives, cure patients and prevent disease for those impacted by tuberculosis, HIV, mental illness and other public health challenges.
Martin has held numerous leadership positions across Johnson & Johnson leveraging leadership and vision in R&D across therapeutic areas. Prior to joining GPH, Martin was R&D and Global Therapeutic Area (TA) Head, Pulmonary Hypertension (PH), for Actelion, a Janssen Pharmaceutical Company of Johnson & Johnson, and previously Global R&D leader for Actelion from Johnson & Johnson Medical Devices. Prior to that, Martin served as Global Head of R&D for the DePuy Synthes Companies of Johnson & Johnson.
Prior to joining Johnson & Johnson, he held scientific leadership positions in Medical Affairs and Research & Development in metabolism and diabetes for Sanofi Aventis and Novartis. Having earned his degree at the University of Nottingham Medical School in Nottingham, UK, Martin became a Fellow of the Royal College of Surgeons of England in 1995, and later joined the Faculty of Pharmaceutical Medicine in London, UK.
Tuesday, 9 March 2021 Day 2
Plenary 2: Build Back Better: Health Security Beyond COVID-19
The COVID-19 pandemic has revealed how glaring gaps in health security and health systems preparedness can fail to prevent the spread of disease outbreaks. To ensure Africa does not have to face the crippling effects of another pandemic, we need a well-planned and integrated response to improving health security and building healthy societies. This plenary will focus on how governments, private sector entities, civil society organizations and development partners need to put in place long term, country-led strategies to prevent another widespread disease outbreak and ultimately build back better post-COVID-19. This plenary will make the case for urgent, concrete action for governments and health leaders to take in order to strengthen health systems, prepare and protect populations from future disease outbreaks; highlight existing response and preparedness strategies to mitigate the risks of future disease outbreaks and build resilient health systems; and call upon health leaders, policy makers, pan-African organizations, academic and research institutions, and global organizations to commit to disease outbreak preparedness and recovery measures.