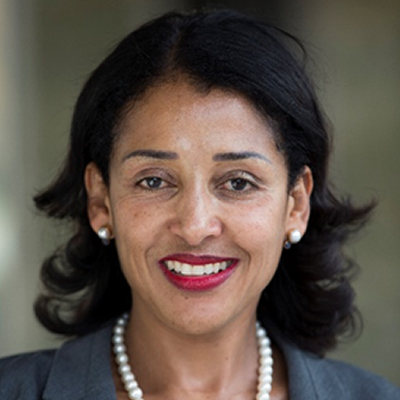 Dr Senait Fisseha, MD, JD
Director of Global Programs, Susan Thompson Buffett Foundation
Professor Senait Fisseha is a globally recognized leader in reproductive health & rights and a lifelong gender champion. Professor Fisseha serves as the Director of Global Programs at the Susan Thompson Buffett Foundation, as well as Chief Advisor to the Director General of the World Health Organization. A reproductive endocrinology specialist, Dr. Fisseha previously was Chief of the Division of Reproductive Endocrinology & Infertility at the University of Michigan, Medical Director of University of Michigan's Center for Reproductive Medicine and founding Executive Director of the Center for International Reproductive Health Training (CIRHT). While at Michigan, she also co-directed the Medical School's Path of Excellence in Global Health & Disparities.
Professor Fisseha was born in Ethiopia and earned an undergraduate degree from Rosary College, M.D. and J.D. degrees from Southern Illinois University, and a certificate in International Human Rights & Comparative Law from the University of Oxford.
Monday, 8 March 2021 Day 1
Fireside Chat: Politics for Good - Leading the UHC Agenda with Conviction
The fireside chat will be an informal discussion between African Ministers of Health, who have stood tall in the face of adversity and set out on paths that few others would have the courage to take. It will feature inspirational leaders in conversation, providing a platform to share experiences and learnings of advancing the Universal Health Coverage (UHC) agenda, inspire participants, and set the scene for the plenaries and sessions to follow.