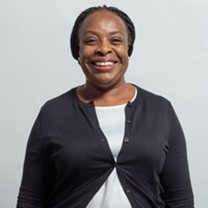 Dr. Nanthalile Mugala
MD, MMed, Chief of the Africa Region, PATH
Nanthalile Mugala is PATH's Chief of the Africa Region. She is responsible for providing strategic leadership and guidance and overseeing program activities in the region. Dr. Mugala is a seasoned leader and public health expert with more than 25 years of experience leading and implementing programs and services related to HIV, malaria, reproductive health, child and newborn health, and nutrition. Prior to assuming this position, she served as country director for PATH's Zambia program. Previously she worked in senior management and leadership roles within the public health sector, as a pediatrician at a hospital in Lusaka, and served as president of the National Pediatric Association. She has contributed to research that has resulted in key policy and strategy change and is a member of various national and international technical and advisory committees and boards.
Tuesday, 9 March 2021 Day 2
Pandemic-proofing primary health care
Hosted by PATH
The COVID-19 pandemic underscored the critical importance of resilient primary health care (PHC) systems—the world's first and best defense against the spread of infectious disease. What have we learned from this pandemic? And how can the public health community strengthen PHC to guard against the next one? During this satellite session, public health leaders will discuss how communities, local governments, private sector, and public health organizations can help build people-centered, pandemic-proofed PHC systems for all.