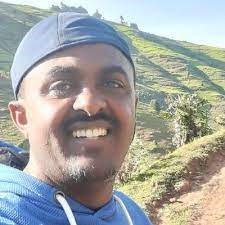 Dr. Yekoyesew Worku
MD, MPH, Team Leader, Health Systems Strengthening and Resilience, USAID- Ethiopia
Dr. Yekoyesew Worku Belete, a medical doctor and public health specialist with 15yrs of experience in Ethiopia and Zambia. Recently, he worked for Ethiopian Ministry of Health as Director General for Health Systems/Operations and Chief of Staff, for the Minister's office in Addis Ababa for two years (2019-2021). He led the Resource Mobilization Task Force for National COVID outbreak response in the health sector under the National Ministry of Health until November, 2020. Prior to that, He worked as an expatriate staff for 9 yrs with number of International NGOs (Abt Associates, UNICEF, Clinton Health Access Initiative (CHAI)) in Lusaka, Zambia in different public health program management and technical advisory role for priority health programs such as RMNCH&N, HIV/AIDS care and treatment, Community health training and governance. In Ethiopia, he invested his 6yrs in government University Hospital (University of Gondar) as a clinician and unit lead for HIV/AIDS care treatment section which later extended to different NGOs including University of Washington, CHAI and MSF-Holland as technical officer, clinical mentor and program manager. Health systems strengthening is his specialty which include HRH, HMIS/PMEL, SCM, Leadership governance. Currently, Dr. Yekoyesew Worku Belete, is working at USAID/Ethiopia mission, health office as Team Lead, Health Systems and Resilience.
Tuesday, 9 March 2021 Day 2
Pandemic-proofing primary health care
Hosted by PATH
The COVID-19 pandemic underscored the critical importance of resilient primary health care (PHC) systems—the world's first and best defense against the spread of infectious disease. What have we learned from this pandemic? And how can the public health community strengthen PHC to guard against the next one? During this satellite session, public health leaders will discuss how communities, local governments, private sector, and public health organizations can help build people-centered, pandemic-proofed PHC systems for all.