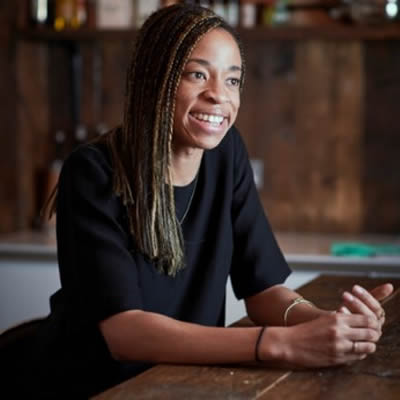 Nicole Kayode
Founder & CEO, Medixus
Nicole Kayode is the CEO & founder of Medixus; a mobile and web based application connecting healthcare workers with healthcare workers in real time - to collaborate on patient cases. Medixus acts as a one-stop shop for data aggregation, patient handover and case collaboration among healthcare professionals - ultimately driving improved patient care for all patients, regardless of income by upskilling frontline clinicians. To date Medixus boasts a community of over 1500 medical professionals on the platform and has facilitated over 1000 patient handovers.
Nicole has a background in medical research and a career working in tech startups in both commercial & product development roles. Medixus is the product of combining her background, with her dedication to improving healthcare systems, and belief that communication is the key to driving change.
Monday, 8 March 2021 Day 1
Women in Innovation: Providing leadership, creating solutions and driving change
Hosted by IFPMA; Co-sponsored by International Chamber of Commerce (ICC), Global Innovation Policy Center (GIPC), and The Innovation Council
Innovation is crucial to identifying solutions to achieve the UN sustainable development goals (SDGs). Implementation of the SDGs requires all stakeholders to play their part. This International Women's Day, women from diverse sectors, different countries and with distinct innovation models, will come together throughout the world to share their journey and how they are working to provide real life solutions. Many of them will have made an impact in their communities, or regionally and/or globally, through thinking differently and driving change through innovation and creativity. We want to celebrate your personal stories, and to highlight how you have impacted lives. And, above all, we want you to inspire future innovators, creators, engineers, and scientists.