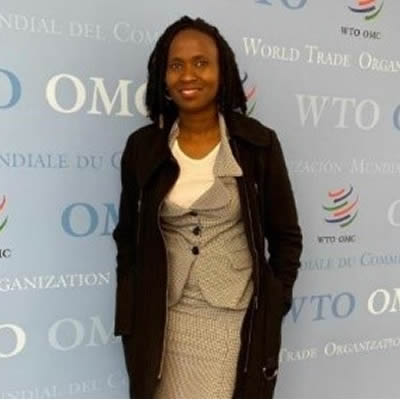 Sheila Alumo
Managing Director, Eastern Agricultural Development Co. Ltd.
Sheila Alumo is an ardent social entrepreneur, an Ashoka alumna, a lawyer by profession and a passionate advocate for progressive rural community development at grass root level.
She believes societies social problems especially youth and women unemployment, malnutrition, food insecurity, poverty among others could only be solved if the root causes are addressed.
Her holistic approach to solving communities' social problems led to the birth of EADC, a social enterprise that is working with close to 3000 small holder rural farmers in the far to reach areas of Uganda (Teso, Karamoja and Bugishu) with the sole objective of addressing the challenges of food insecurity, poverty and malnutrition.
She works at solving community's social problems through transforming the agri-eco system and shift in mindset of the community to view farming as a sustainable income creation venture through her model, "Farming as a business (FAAB)". This she does through offering ready market for smallholder farmers produce by integrating ICT solutions, and transitioning farmers from subsistence to commercialized farming of High Iron rich beans (HIB), Orange fleshed sweet potatoes (OFSP) and Food processing of bio-fortified foods rich in Vitamin A, Iron and Zinc
We aspire to nourish people's lives by offering a wide variety of convenient, high quality, healthy, nutritious and affordable food choices that cater to everyone's food needs
Our second overall goal is to be an impact driven company, contributing to the socio-economic development of rural smallholder farmers in the fight against malnutrition, hunger and poverty/low incomes
She further aspire to be a champion for change for the young generation through progressive sustainable development of women and youth social entrepreneurs in agriculture.
Monday, 8 March 2021 Day 1
Women in Innovation: Providing leadership, creating solutions and driving change
Hosted by IFPMA; Co-sponsored by International Chamber of Commerce (ICC), Global Innovation Policy Center (GIPC), and The Innovation Council
Innovation is crucial to identifying solutions to achieve the UN sustainable development goals (SDGs). Implementation of the SDGs requires all stakeholders to play their part. This International Women's Day, women from diverse sectors, different countries and with distinct innovation models, will come together throughout the world to share their journey and how they are working to provide real life solutions. Many of them will have made an impact in their communities, or regionally and/or globally, through thinking differently and driving change through innovation and creativity. We want to celebrate your personal stories, and to highlight how you have impacted lives. And, above all, we want you to inspire future innovators, creators, engineers, and scientists.