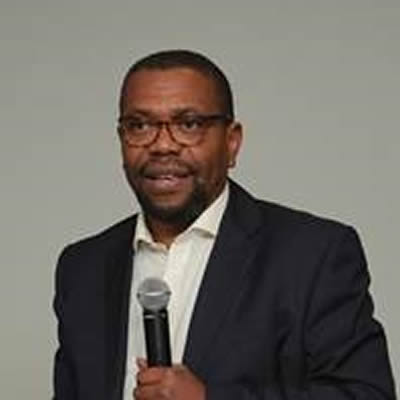 Olumide Okunola
Senior Health Specialist, the World Bank, Nigeria
Olumide Okunola is a senior health specialist at the World Bank in Abuja, Nigeria. Olumide Okunola is the Program Lead for the Nigeria program of the Health in Africa Initiative (HiA) and Senior Health Specialist at the International Finance Corporation of the World Bank Group. He leads the work on private sector participation in health systems and has been involved in the conceptualization, design and implementation of several pro-poor risk pooling schemes in Nigeria including the Catastrophic Health Fund (CHF) - The CHF aims to support qualified beneficiaries to finance the treatment of illnesses that represent a risk of catastrophic expense. Olumide undertook graduate studies at the London School of Economics/LSHTM and University of Oxford -Said Business School where he earned master's degrees in Health Policy, Planning & Financing and Major Programme Management (MPM) respectively. He also graduated with an MBA from the Said Business School at the University of Oxford. He brings to healthcare an uncommon combination of skills in healthcare as a practitioner and expertise in management of complex projects. He is passionate about bringing innovative approaches to healthcare delivery in Africa through alternative financing models for healthcare. Prior to joining the IFC/WBG he was project coordinator for a large Greenfield hospital project in Nigeria. A trained medical doctor, he has worked at all levels of the Nigerian healthcare. He is passionate about pushing through reforms to rethink and redesign the way primary healthcare services are financed and delivered in developing countries.
Tuesday, 9 March 2021 Day 2
Launching the FutureProofing Healthcare Africa Sustainability Index
Hosted by Roche
The FutureProofing Healthcare Africa Sustainability Index aims to take an objective view of how health systems are performing today and begin to prepare them for the future. Through publicly-available data, the Index examines the fundamental drivers of sustainable healthcare systems, compares approaches between countries, identifies elements that lead to more sustainable care and promotes best practices through a future-focused discussion of real-world solutions. This session serves as the global reveal of the first Africa Sustainability Index, which reviewed data across 18 markets in Africa across major vital signs including access, financing, innovation and quality. The Index is supported by Roche and overseen by a panel of independent healthcare experts from across the continent. The Africa Sustainability Index is all the more relevant in the face of the COVID-19 pandemic as we work to better understand the resilience of healthcare systems when dealing with major shocks like this one.