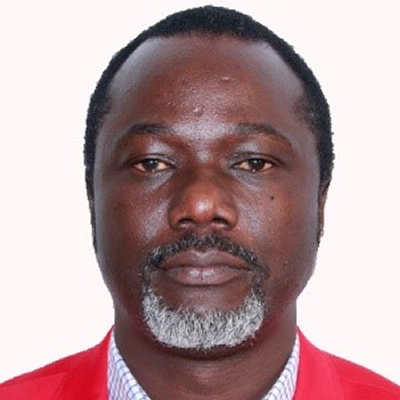 Prof Joachim Osur
Technical Director, Amref Health Africa
Prof Joachim Osur is the Technical Director, Amref Health Africa. He is Associate Professor of sexual and reproductive health and also the, Dean School of Medical Sciences at the Amref International University. He is a public health, reproductive health, and Sexual Medicine specialist with a wide experience in health programming in the African context. He has contributed immensely in health systems strengthening, health policy development and development of health delivery models that have impacted thousands of lives in various countries in Africa. Among others, he holds a Bachelor's degree in Medicine and Surgery, a Master's Degree in Public Health, and a PhD in reproductive health; a Membership of the American College of Sexologists and a Fellowship of the European Committee on Sexual Medicine.
Tuesday, 9 March 2021 Day 2
Climate and Health: Empowering Women and Youth to Drive Climate Solutions
Hosted by Pathfinder International
Pathfinder International has partnered with AMREF Health Africa to host a session on Climate Change and Public Health – bringing the key intersecting issues to the forefront, outlining the urgent multisectoral action needed to strengthen health systems and addressing the growing burden of climate change on communities in order to promote health security.
Healthcare does not exist in isolation of social, political, and environmental factors that influence our societies. Health systems cannot be effective if we do not acknowledge and prepare for risks and pressures outside the health system itself. Climate change is one of the most imminent challenges to the health and well-being of people across the world, especially Africa. As climate change events grow in frequency and intensity, it becomes harder for many populations to get the basic food and water resources they need – thereby increasing susceptibility to disease.
Despite being a global challenge, the repercussions of climate change disproportionately affect Low- and middle-income countries (LMICs), including many African countries. This session will highlight existing efforts and growing plans to address the impact of climate change on health across Africa. The session will focus on the importance of women's leadership in addressing issues of climate locally, regionally and nationally; youth advocacy for climate justice; and issues surrounding climate change and its impact on the health and well-being of young people in Africa.  Global health organizations will be encouraged to join the conversation to learn ways they can integrate climate change advocacy, implementation and leadership into their programs.
Wednesday, 9 March 2021 Day 3
Legacies in Global Health
Hosted by Amref Health Africa
Many African countries remain heavily reliant on foreign aid, with donor funds making up a significant share of total health expenditures. SDG 17 aims to enhance North-South and South-South cooperation and foster relationships that are fair and beneficial to all. Yet, many major decisions specific to Africa's health agenda – including access to and allocation of the COVID-19 vaccines – continue to be made in the Global North, while those affected by these decisions are often not even at the table. This is one of the many challenges to be explored during this session, as well as the implications of unidirectional patterns of funding, people and knowledge when it comes to Africa's health systems. African countries must have a seat at the table in prioritizing and shaping the health agenda, and funding decisions for Africa must be driven from the global south. This session, hosted by Amref Health Africa, will examine legacies in global health decision-making, funding, design and delivery; discuss how global health institutions can reorient their work to be more accountable to the people they serve; and promote local processes, decision-making and learning (both North-South and South-South).