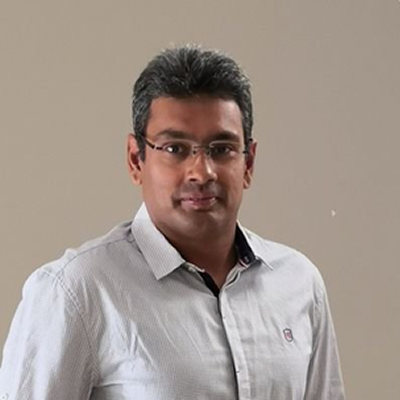 Riaz Mobaracaly
Country Director, Pathfinder International – Mozambique
Riaz Mobaracaly is Pathfinder International's country director in Mozambique. He is a proven leader in public health with more than 13 years of experience in the management and implementation of national, provincial, and district level health programs with specific focus on sexual and reproductive health, maternal and newborn health, and HIV & AIDS. He joined the team in Mozambique in 2013 as director of clinical services and assumed the role of senior country director in 2016. Before joining Pathfinder, Riaz spent seven years within the Mozambican Ministry of Health in different capacities and has made substantial contributions to the current status of reproductive health outcomes throughout Mozambique. He has worked hard to develop and increase the technical abilities of staff at the community- and health facility-level, serving as the medical chief officer at district and provincial level for the Sofala Provincial Health Directorate, the director of the Department of Human Capital within the Government of Nampula and the provincial director of health in Nampula.
Tuesday, 9 March 2021 Day 2
Climate and Health: Empowering Women and Youth to Drive Climate Solutions
Hosted by Pathfinder International
Pathfinder International has partnered with AMREF Health Africa to host a session on Climate Change and Public Health – bringing the key intersecting issues to the forefront, outlining the urgent multisectoral action needed to strengthen health systems and addressing the growing burden of climate change on communities in order to promote health security.
Healthcare does not exist in isolation of social, political, and environmental factors that influence our societies. Health systems cannot be effective if we do not acknowledge and prepare for risks and pressures outside the health system itself. Climate change is one of the most imminent challenges to the health and well-being of people across the world, especially Africa. As climate change events grow in frequency and intensity, it becomes harder for many populations to get the basic food and water resources they need – thereby increasing susceptibility to disease.
Despite being a global challenge, the repercussions of climate change disproportionately affect Low- and middle-income countries (LMICs), including many African countries. This session will highlight existing efforts and growing plans to address the impact of climate change on health across Africa. The session will focus on the importance of women's leadership in addressing issues of climate locally, regionally and nationally; youth advocacy for climate justice; and issues surrounding climate change and its impact on the health and well-being of young people in Africa.  Global health organizations will be encouraged to join the conversation to learn ways they can integrate climate change advocacy, implementation and leadership into their programs.