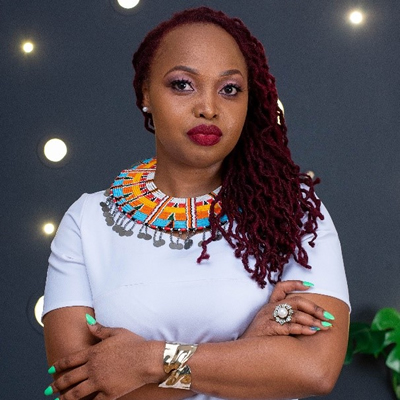 Vania Kibui
Policy Advocacy Specialist, Y-ACT, Youth in Action
Vania Kibui is a public policy, human rights and advocacy practitioner with eleven years' experience, in policy advocacy, regional and international human rights law, advocacy communications, strategic partnerships, and movement building in the global south. She has extensive experience working with state and regional legislative mechanisms, departments of heath, the judiciary, regional treaty monitoring bodies and non-state actors to increase access to essential health care services and the right to health, through critical health care policies, and integration of human rights standards from Regional to Sub-National state implementation frameworks. She is an enthusiastic advocate who believes in the power of public policy and advocacy in improved public health outcomes. She is a skilled facilitator and trainer and is passionate about influencing human rights advancements, through public policy research, and human rights based programming especially through strengthening capacity of the youth to engage with systems and processes that promote and protect the rights of women and girls access to their rights; including the right to access public services and vibrant public participation. She is also an Advocate of the High Court of Kenya, and currently leads the Outreach and Capacity strengthening team at Y-ACT, the youth initiative at Amref Health Africa.
Tuesday, 9 March 2021 Day 2
Town Hall: Youth engagement and entrepreneurship
Hosted by Amref Health Africa
The African continent has the youngest population in the world – and it is rapidly growing. In 2015, African youth (aged 15-24) accounted for 226 million people; by 2055, this number is expected to more than double. Africa's demographic dividend creates a unique opportunity to widely engage a new generation of citizens to participate in the continent's development and growth. Youth-led programs that aim to engage and equip young persons with the relevant skills to influence policies and institutions are critical to harness this opportunity – and to foster environments in which African youth are given a chance to thrive and meaningfully contribute to their communities.
This Town Hall will be an informal, moderated Q&A session featuring a renowned youth leader and entrepreneur. The moderator will take questions from conference participants, submitted through the virtual platform's interactive chat. The AHAIC Town Hall series is intended to give participants the opportunity to engage with a high-level speaker on their career, professional journey, and areas of expertise and interest.