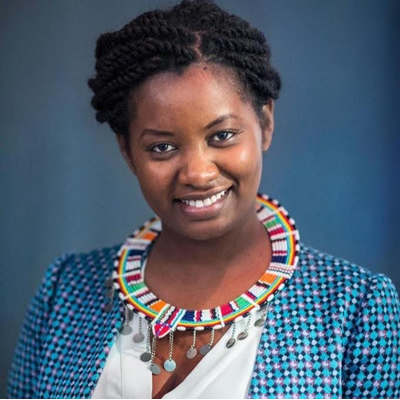 Nice Nailantei Leng'ete
Global Champion to end FGM and Time Magazine's 100 most influential persons
Nice Nailantei Leng'ete, 30, is an advocate for the health and rights of girls and women. She is the Global End FGM/C Advisor for Amref Health Africa, the largest African-led international organization on the continent, and founder of The Nice Place, a Leadership Academy & Rescue Centre for girls built in her home community in Kajiado County, Kenya. Ms. Leng'ete is the recipient of numerous international awards for her commitment to working within communities to promote gender equality and end harmful practices such as female genital mutilation/cutting (FGM/C) and child marriage, including: the TIME100 list of the most influential people in the world; the Postcode Hero Award;  the 100 Most Influential Young Africans; the BBC Outlook Inspirations Award; the Annemarie Madison Prize; and, the Inspirational Woman of the Year Award from the Kenyan Ministry of Devolution. She is also a recipient of the Mandela Washington Fellowship for Young African Leaders and Women Deliver Young Leaders. To date, Ms. Leng'ete and Amref Health Africa have helped more than 20,000 girls avoid female genital mutilation/cutting in Kenya and Tanzania through community-led Alternative Rites of Passage programs.
Tuesday, 9 March 2021 Day 2
Town Hall: Youth leading the future of Africa
Hosted by UNFPA
SDG Goal #3 seeks to ensure healthy lives and wellbeing for all at all ages. It aims to address issues of maternal mortality, new HIV infections, unmet need for family planning, adolescent births, and universal health coverage, among other things by 2030. Achieving this goal nonetheless calls for  nations and stakeholders in the region to leverage on youth leadership given that over 70% of the population comprises young people below the age of 35 years. In the spirit of leaving no one behind and reaching the furthest behind first, the session will provide an opportunity for young people in the region to engage and share their experiences on successes, challenges and opportunities to advance youth leadership in the health space in line with the mantra "Nothing for us without us".