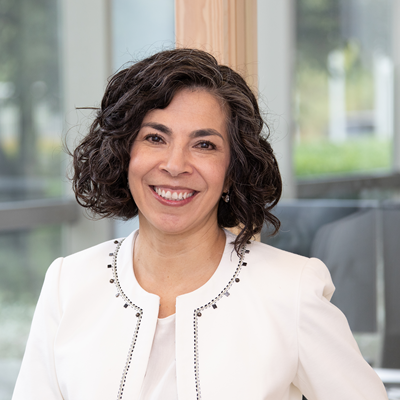 Adriana Rubio
General Manager - Spain, Roche Diagnostics
Adriana is the General Manager in Spain for Roche Diagnostics. Her experience of over 20 years across international markets has allowed her to understand the different challenges countries face to ensure healthy populations, thus developing comprehensive strategies to address them.
Adrianna joined Roche in Colombia in 1999 as Product Manager. She has held various leadership positions, from the management of business units in Spain to the General Management of the diagnostics division in Peru and Argentina. In 2016 she was appointed head of the division for the entire Latin America region, until 2021 when she was appointed General Manager in Spain.
Adraina's focus is to lead innovative solutions and promote the environment for their adoption to positively impact people's lives and contribute to the sustainability of healthcare systems through diagnostics solutions. She is passionate about serving and supporting multidisciplinary teams able to work collaboratively under a common objective: drive transformation of health services to ensure everyone is always entitled to receive the best care possible and the latest innovation available.
Adriana holds a degree in microbiology, having studied at IESE Business School, London Business School and the London School of Economics.