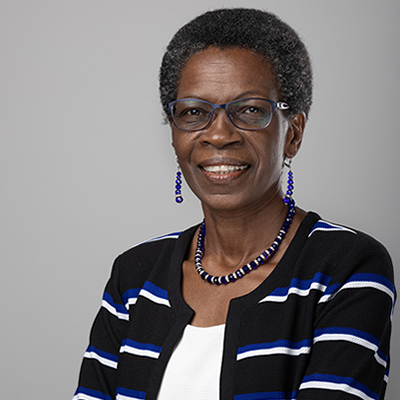 Dr. Adelheid Werimo Onyango
Director of the Universal Health Coverage/ Healthier Populations Cluster at the World Health Organization Regional Office for Africa
Dr Adelheid Onyango is the Director of the Universal Health Coverage/ Healthier Populations Cluster at the World Health Organization Regional Office for Africa.
She provides strategic leadership for the WHO Regional Office's work on creating safe and equitable societies by addressing multidimensional determinants of health, reducing risk factors through multisectoral action, and creating healthy settings using the Health in All Policies (HiAP) approach.
She holds a bachelor's degree in education from Kenyatta University in Nairobi and a Master of Science and doctorate degrees in nutrition from McGill University in Canada. Her career spans academia, research and public health policy and programming.