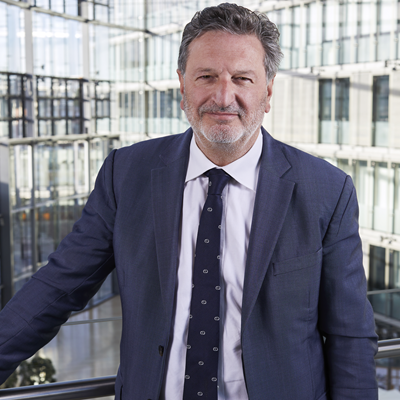 Greg Perry
Assistant Director General, International Federation of Pharmaceutical Manufacturers and Associations (IFPMA)
Greg Perry is Assistant Director General at IFPMA. Greg is responsible for IFPMA's Africa Engagement and Alliance Building strategies, focusing on innovation, access, and the regulatory environment. He has a long track record of leadership and advocacy in public healthcare and pharmaceuticals at international and European levels.
Before he joined IFPMA, Greg was Executive Director of the Geneva based Medicines Patent Pool.
He was previously Director General of the European Generic Medicines Association in Brussels, which he started, and co-founder of the International Generic & Biosimilars Medicines Association (IGBA).
Greg also worked as the Managing Director and Partner in the Brussels office of a leading UK consultancy and as an advisor in the European parliament.
He has an MA in European Integration and Cooperation from the University of Hull, a BSoc.Sc in International Studies from the University of Birmingham, and a Diploma in Classical Studies from the Open University.
Greg is a Member of the Advisory Council of the Organization for Professionals in Regulatory Affairs (TOPRA) and is a former member of the Standing Advisory Committee before the European Patent Office (SACEPO).
He was awarded the Golden Cross of Merit of the Republic of Poland for his contribution to industry and European integration in 2004 .