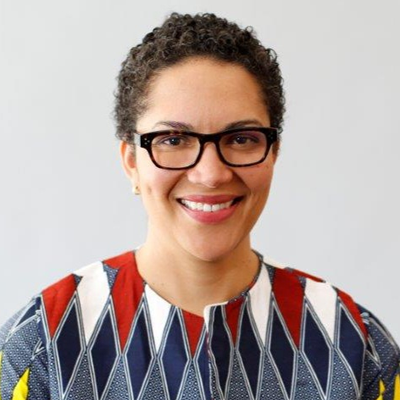 Dr. Mary-Ann Etiebet
Merck, United States
Dr. Mary-Ann Etiebet has over two decades of experience working across public and private sectors to improve healthcare outcomes for underserved populations and transform care delivery at the frontlines. She joined MSD in 2016 where she now serves as the AVP of Health Equity and is responsible for the development and execution of the company's first enterprise-wide health equity strategy. She also serves as Lead of MSD for Mothers*, the company's $650M global health initiative that has increased access to quality maternal health care and family planning services for over 18M women in over 60 countries.
Building on her service as a physician, public health practitioner, innovator and advocate, Dr. Etiebet brings a diverse set of perspectives, as well as a proven track record to advancing health equity in communities around the world. She joined MSD from Premier Inc, where she was a Principal Consultant in the Population Health Management team. Previously, she served as Director of Ambulatory Care Strategies for New York City Health and Hospital. Her work in global health includes serving as the Senior Technical Advisor of the Institute of Human Virology-Nigeria, a PEPFAR implementing partner, while she was Assistant Professor, Division of Infectious Disease at the University of Maryland School of Medicine.
Dr. Etiebet holds an MD and MBA from Yale University. She completed her residency in Internal Medicine at New York-Presbyterian Weill Cornell and fellowship in Infectious Diseases Hospital System at New York-Presbyterian Columbia University Medical Center, becoming Board Certified in both Internal Medicine and Infectious Diseases. She is a member of the Center for Global Development Board of Directors, the Board of Trustees of Vital Strategies, and the Advisory Committee for the Pozen-Commonwealth Fund Fellowship in Health Equity Leadership at Yale University. She has also served on the World Health Organization (WHO) hosted Partnership for Maternal, Newborn & Child Health Board and the Investors Group of the World Bank's Global Financing Facility.
* MSD for Mothers is an initiative of Merck & Co., Inc., Rahway, NJ, USA.