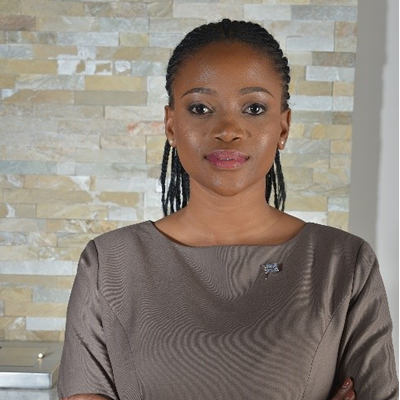 Bogolo Kenewondo
Former Minister of Investment, Trade and Industry of Botswana; Managing Director, Kenewendo Advisory
Bogolo J. Kenewendo is an African Economist, Managing Director of Kenewendo Advisory and the former Minister of Investment, Trade and Industry in Botswana. She is a Non-Resident Fellow at the Center for Global Development. Kenewendo is a member of the United Nations Secretary-General (UN SG) António  Guterres' High-Level Panel on digital cooperation and group on Financing for Development, a member of the World Economic Forum (WEF) Global Future Council for Global Public Goods in the Fourth Industrial Revolution and also a WEF Young Global Leader. She is also the co-founder and chairperson of Molaya Kgosi Trust and sits on several corporate boards. She's an advocate for the empowerment and protection of children and women.
Monday, 8 March 2021 Day 1
Breaking Barriers: Gender-inclusive health and leadership in Africa
Hosted by Amref Health Africa
Women's health is vital to advance broader health and development goals across Africa, yet women themselves – especially African women – are underrepresented in leadership and decision-making across global and national health institutions, while women's health is often deprioritized or underfunded compared to other health issues. Furthermore, the COVID-19 pandemic has shown us that gains made in women's health are being threatened, especially when it comes to sexual and reproductive health and rights (SRHR) and maternal, newborn and child health (MNCH).
Taking place on International Women's Day, this session will elevate the discourse on women in global health – focusing on both women as leaders and women as beneficiaries of health programs and funding. The session will provide a platform to highlight the vital role that women leaders have played in addressing health challenges, such as the COVID-19 pandemic – from policymaking and technical leadership to scientific research and development. It will also shine a spotlight on women's involvement in health policies and decision-making (particularly for women's health, SRHR and MNCH) as well as the gaps in women's leadership and influence that must be addressed. Conversations will encourage greater collaboration and coordination among stakeholders around advancing a gender-equitable approach to Universal Health Coverage (UHC), and reiterate the need to prioritize funding, policies and programs that meet the health needs of women and girls, as part of countries' UHC plans and investments.
The moderator will also engage the speakers to discuss the importance of dismantling barriers for young women leaders. Speakers will be asked to share personal experiences and insights of the barriers they faced (or continue to face) in their careers, how they have overcome gender barriers, why these challenges remain, and what women leaders and their allies can do to help change the playing field for the next generation of women leaders.