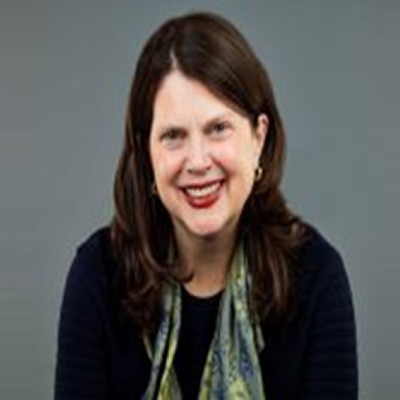 Lois Quam
President and CEO, Pathfinder International
Lois Quam is the president and chief executive officer of Pathfinder International, a leader in sexual and reproductive health and rights for women and youth with offices in more than 20 countries. Under Quam's leadership, Pathfinder has expanded work in West Africa, advanced comprehensive sexual and reproductive health and rights programming, promoted the transition to country-based leadership that leverages and empowers local expertise, and launched a funding vehicle to support and grow work on women-led climate resilience. Additionally, Quam has established a more than 60-member President's Council that brings together leaders and experts from around the globe to serve as ambassadors for Pathfinder's work. Before joining Pathfinder, Quam served as a senior leader in the non-profit, public, and corporate sectors, bringing a lifelong commitment to women's empowerment, universal healthcare, and the environment in the U.S. and abroad.  Quam was chief operating officer of The Nature Conservancy from 2014 to 2016 and was selected in 2011 by President Barack Obama to head his signature Global Health Initiative at the Department of State. Prior to her work in the public sector, she was the founding CEO of Ovations, a division of the FORTUNE 50 global corporation UnitedHealth Group. Currently, Quam serves on the Board of Directors for the Commonwealth Fund, the Board of Directors for guardian.org, the Board of Directors for Compassus, and the Board of Trustees for the Center for American Progress. She previously served on the Board of Editors of the British Medical Journal and has been named three times to FORTUNE's list of the most influential women leaders in business. A Rhodes Scholar, Quam has degrees from Oxford University and Macalester College. She speaks English and Norwegian and grew up in rural Minnesota.
Tuesday, 9 March 2021 Day 2
Climate and Health: Empowering Women and Youth to Drive Climate Solutions
Hosted by Pathfinder International
Pathfinder International has partnered with AMREF Health Africa to host a session on Climate Change and Public Health – bringing the key intersecting issues to the forefront, outlining the urgent multisectoral action needed to strengthen health systems and addressing the growing burden of climate change on communities in order to promote health security.
Healthcare does not exist in isolation of social, political, and environmental factors that influence our societies. Health systems cannot be effective if we do not acknowledge and prepare for risks and pressures outside the health system itself. Climate change is one of the most imminent challenges to the health and well-being of people across the world, especially Africa. As climate change events grow in frequency and intensity, it becomes harder for many populations to get the basic food and water resources they need – thereby increasing susceptibility to disease.
Despite being a global challenge, the repercussions of climate change disproportionately affect Low- and middle-income countries (LMICs), including many African countries. This session will highlight existing efforts and growing plans to address the impact of climate change on health across Africa. The session will focus on the importance of women's leadership in addressing issues of climate locally, regionally and nationally; youth advocacy for climate justice; and issues surrounding climate change and its impact on the health and well-being of young people in Africa.  Global health organizations will be encouraged to join the conversation to learn ways they can integrate climate change advocacy, implementation and leadership into their programs.