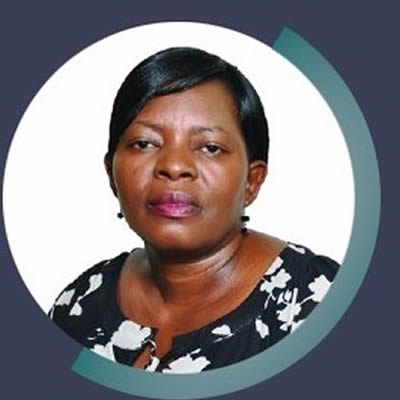 Theresa Mkandawire
Dean of Engineering, ‎University of Malawi
Theresa Mkandawire is an engineering professor and researcher with over 20 years' experience, and is passionate about building the next generation of innovators in Africa. Dr. Mkandawire is currently leading the engineering invention education program of the Newborn Essential Solutions and Technologies (NEST) programme at the Polytechnic in Malawi. Through this work she is transforming the invention ecosystem to support Africa's future inventors.
Theresa was the first female Dean of Engineering in Malawi at University of Malawi – The Polytechnic, and has led programme development for both undergraduate and postgraduate studies. Theresa also led the development of an international Masters programme in collaboration with Leeds Beckett University and University of Botswana.
Dr. Theresa Mkandawire is a Founding Member of Women in Engineering in Malawi and has been supporting and motivating girls and boys in Science, Technology, Engineering and Mathematics (STEM). Next Einstein Forum (NEF) awarded her for her "outstanding valuable contribution and dedication to science, engineering & technology and overcoming adversity" in 2018. Theresa also served as the first Vice President of Malawi Institution of Engineers and is currently serving as the Secretary General of the Africa Engineering Deans Council.
Monday, 8 March 2021 Day 1
Women in Innovation: Providing leadership, creating solutions and driving change
Hosted by IFPMA; Co-sponsored by International Chamber of Commerce (ICC), Global Innovation Policy Center (GIPC), and The Innovation Council
Innovation is crucial to identifying solutions to achieve the UN sustainable development goals (SDGs). Implementation of the SDGs requires all stakeholders to play their part. This International Women's Day, women from diverse sectors, different countries and with distinct innovation models, will come together throughout the world to share their journey and how they are working to provide real life solutions. Many of them will have made an impact in their communities, or regionally and/or globally, through thinking differently and driving change through innovation and creativity. We want to celebrate your personal stories, and to highlight how you have impacted lives. And, above all, we want you to inspire future innovators, creators, engineers, and scientists.