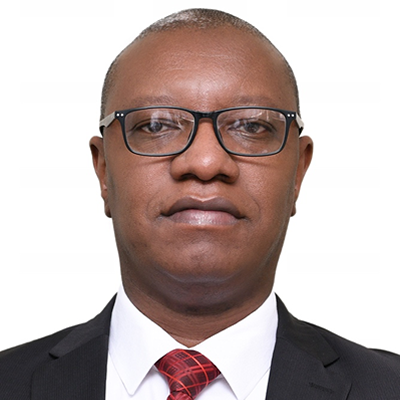 Dr. Patrick C. NDIMUBANZI
Executive Secretary of the Human Resource for Heath Secretariat (HRHS), Rwanda Ministry of Health
Dr. Patrick C. NDIMUBANZI currently serves as the Executive Secretary of the Human Resource for Heath Secretariat (HRHS). The mission of the Human Resource for Health Secretariat is to build the health education infrastructure and the capacity of the health workforce necessary to create a high-quality and sustainable healthcare system.
Prior to his appointment as the HRH Secretariat, Patrick served as the Minister of State in Charge of Primary Healthcare in the Government of Rwanda. He is a Public Health specialist with experience in designing, implementing, and monitoring health systems strengthening strategies aiming at improving health the outcomes of the population.
Throughout his career, he has worked on various initiatives aiming at tackling infectious diseases such as HIV/AIDS, TB, and non-infectious diseases. He has also been active in the response team for outbreak management.
Prior to joining the Ministry of Health, Patrick worked with the Centers for Disease Control and Prevention in Kigali, within the PEPFAR team, focusing in then area of Pediatric HIV and the area of Prevention of Mother to Child HIV Transmission. After completing his medical training, Patrick worked on an interventional research project aiming to compare breastfeeding with maternal antiretroviral therapy to formula feeding to prevent HIV postnatal mother-to child transmission in Rwanda.
Trained as a medical doctor at the University of Rwanda, Patrick is a Fulbright alumnus who studied Epidemiology. He holds a Master of Sciences degree from Oklahoma University Health Sciences Center.