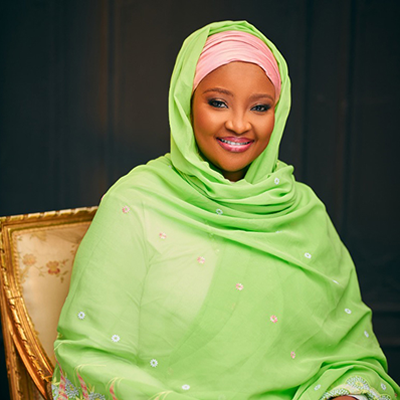 HE. Dr. Zainab Shinkafi-Bagudu
Chief Executive Officer, Medicaid Cancer Foundation
Her Excellency, Dr. Zainab Shinkafi-Bagudu, is a Consultant Paediatrician and an advocate for women's health, with a particular focus on cancer. She currently serves on the board of the Union for International Cancer Control (UICC) towards this objective and the Chairperson of First Ladies Against Cancer (FLAC), a coalition of the spouses of current and former state governors in Nigeria who are working to address gaps in the cancer continuum of care.
Her decision to help change this narrative gave rise to Medicaid Cancer Foundation (MCF), a platform that is committed to increasing cancer awareness and promoting the adoption of preventive healthy lifestyle whilst easing access to diagnostic and treatment services for cancer patients. MCF has worked with partners over the last 13 years to raise over 2 million US dollars to address gaps in the quality of cancer care in Nigeria.
Dr Bagudu is passionate about bringing attention to the inequalities of cancer care in the global south and convinced that accelerating improvements requires synergy between policymakers, the private sector and advocates.